The proxy server is refusing connections error messege display when you open Firefox web browser ?

If the above error messege displays when your internet service provider, router, modem, and WiFi are okay. Probably this problem caused by a wrong network setting in Firefox web browser. You have never changed the Firefox network setting ? This could be done by an adware, malware or any other harmful programs that you have on your computer. So please, don't forget to do virus scan on your computer. Here is the solution for the proxy server error.

If below method does not work, try to reset Firefox !
Click here for Chrome & IE & Firefox reset
Here is the instruction to fix this proxy server issue:
Open Menu > Options > Advanced > Network  Connection > Settings > Change the proxy server setting
1. Open Firefox web browser, and if you see the top-right side of your web browser, you will see "Open Menu" with 3 horizontal lines. Click it, then click "Options".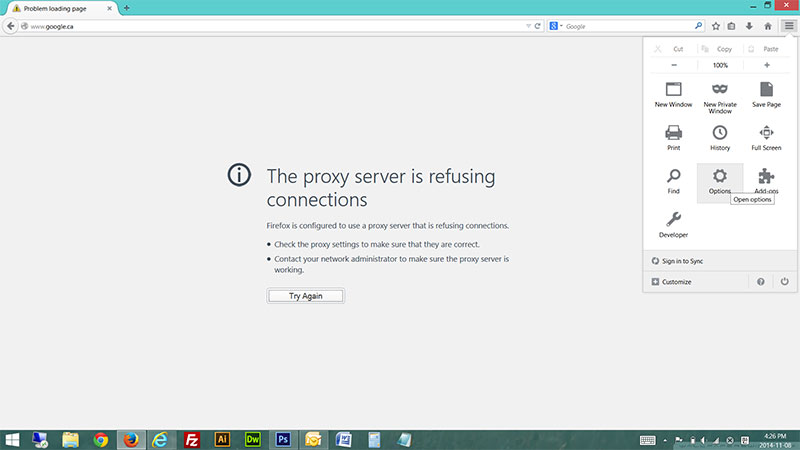 2. You will see many different settings. Please click "Advanced" then under Advanced, click "Network".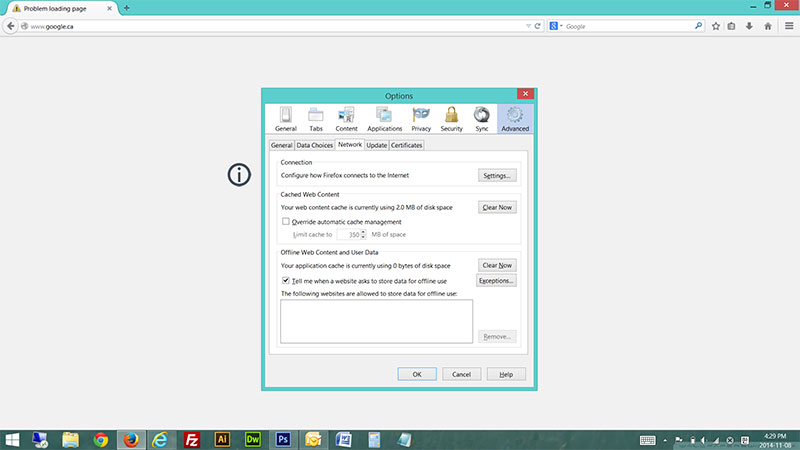 3. Now, click "Settings" in connection box. You will now see proxy settings. Check "No proxy". Click OK.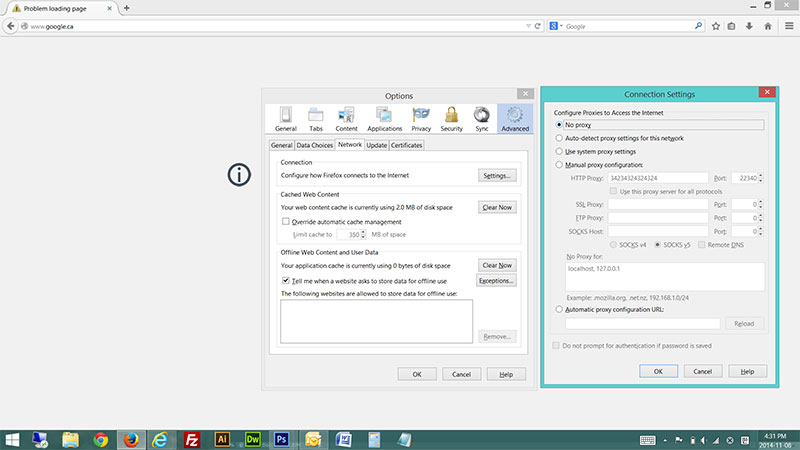 4. Close your Firefox browser, and open it again. It will work! 🙂 🙂 🙂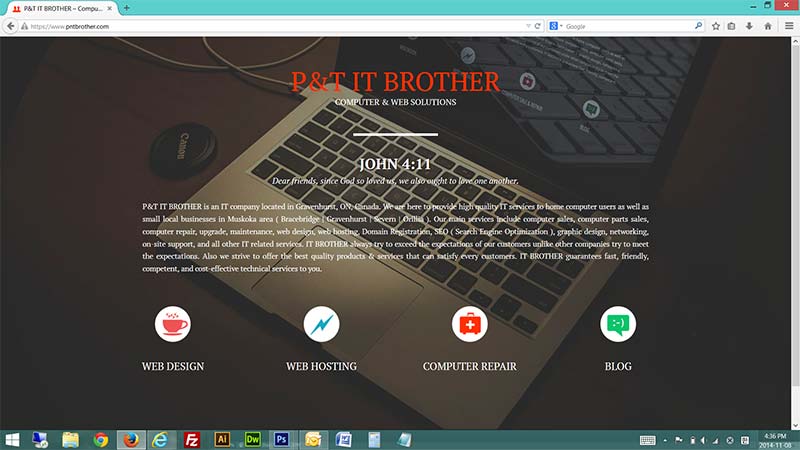 Hope your proxy server is refusing connections problem get it fixed with this ! 😀 😀 😀