We always try to provide our customers with the most secure & reliable web hosting service possible as well as technical support.
99.9%
UP-TIME GUARANTEE
Fast Performance & Reliable Supports
P&T IT BROTHER provides fast & reliable Linux based web hosting service. (Fast Performance & Reliability, 99.9% Up-Time Guarantee) We offer a number of affordable web hosting plans: email hosting, personal web site hosting, business web hosting, e-commerce web hosting services and more. Also includes Free cPanel, Quick CMS installation (WordPress, Joomla, Drupal, etc), 4000+ Free Website Templates, Easy Back-up, Easy Webmail, Formmail, File Manager, Web Disk, phpMyAdmin, Web Analytics and more! Our web hosting features are ideal solutions for personal, businesses, designers, and webmasters. We instantly setup your web hosting account right after you register.
Compatible Technologies
Ajax, Alias files, aliases, Apache 2, aMember Pro, Apple, iWeb, Mac Mail, aspell, pspell, Cake CakePHP, CentOS 5, CGExtensions, Compressed Files (.rar* .zip .tar.gz .bz2), concrete5, cPanel, CRE Loaded Sites, Cyberduck FTP, DBI Module, Email Piping, fastCGI, POP3, IMAP, SMTP, javascript, JSON, JSE, MySQL 5, MySQLi, Perl 5, Python 2, Ruby, Ruby On Rails, CGI, CPAN, PHP 5, phpMyAdmin, shared SSL, SSH2, WebMail, WebDisk, Website Traffic Analysis, Website Backup, Quick CMS Install (WordPress, Joomla, Drupal, etc) Domain and Subdomain Addon, Parked Domain, and more
cPanel
cPanel is an easy-to-use control panel that gives the website owners, the ability to quickly and easily manage their websites. You can control everything of your website on your own in cPanel. Email, Webmail, Formmail, File Manager, Web Disk, Backup, FTP, Email, MYSQL Account Manager, Website Traffic Analysis, Addon Domains, Subdomains, Parked Domains, phpMyAdmin, Quick CMS Installation(WordPress, Joomla, Drupal, etc), and more.
Email Features
Our web hosting service includes variety of email services: POP3 Email Accounts with SMTP, WebMail Access: Choose from Horde, SquirrelMail, or RoundCube, Receive your email to your phone via IMAP Support, Prevent spam with SpamAssassin, Autoresponders, Mail, Forwards, Email Aliases, Mailing Lists and more
Quick CMS Installation
All of our web hosting packages include Quick CMS Installation: WordPress, Joomla, Drupal, Modx, LifeType, concrete5, Hotaru, Mambo, Nucleus, PHP-Nuke, phpwcms, Saurus CMS, Xoops, Magento, phpCOIN, TomatoCart, ZenCart, phpBB, punBB, 4images, Pixelpost, phpList, PHProjekt, dotProject, MediaWiki, PmWiki, Wikka, WHMCS, and more! You can instantly install over 71 open-source CMS with just a click! It contains Blog Solutions, Professional CMS Solutions, Wiki Solutions with MediaWiki, Free E-commerce platform for your online store.
4000+ Free Website Templates
We also provide a bonus feature for customers who choose B5 or B7 web hosting plans. We provide more than 4000 Free Pre-Designed Website Templates as you get our B5 or B7 web hosting plan. All you need to do is adding your own contents and, you are ready to start your own website! The free website templates provided from P&T IT BROTHER can be used in various ways. It will be a great source for people who want to design thier websites on thier own, or web designer, developer and webmaster. (*only Server B5 and Server B7 web hosting packages provide 4000+ free website templates)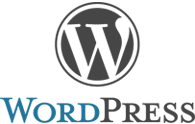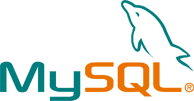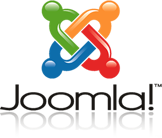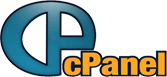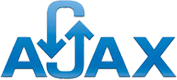 Please feel free to contact us with any inquiries, comments or suggestions that you may have.