HP Pavilion 14″ V024CA laptop screen replacement – December 10, 2015
Hello ! 😀 😀 😀 It's P&T IT BROTHER. Recently, one of our customer brought in a HP laptop. The problem was the laptop screen. As soon as we turn on the laptop, we see white vertical lines in black screen. We immediately assumed that it could be the laptop screen itself or the connection between the screen and the laptop motherboard. Let's find out what went wrong. 😀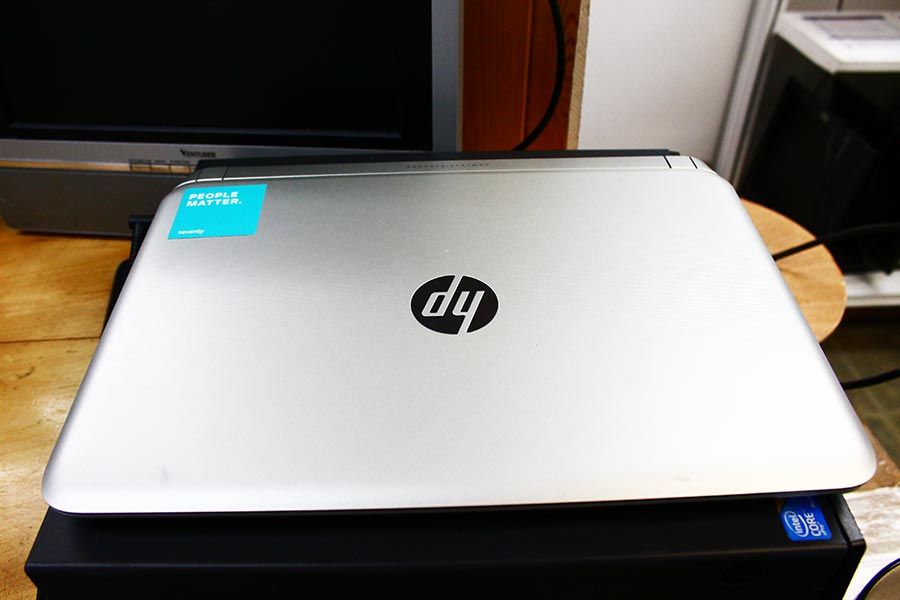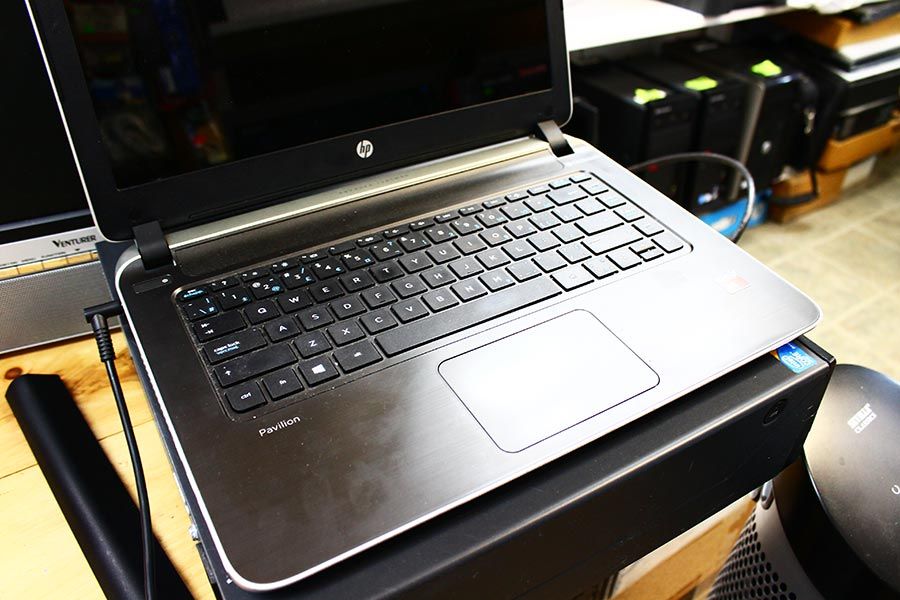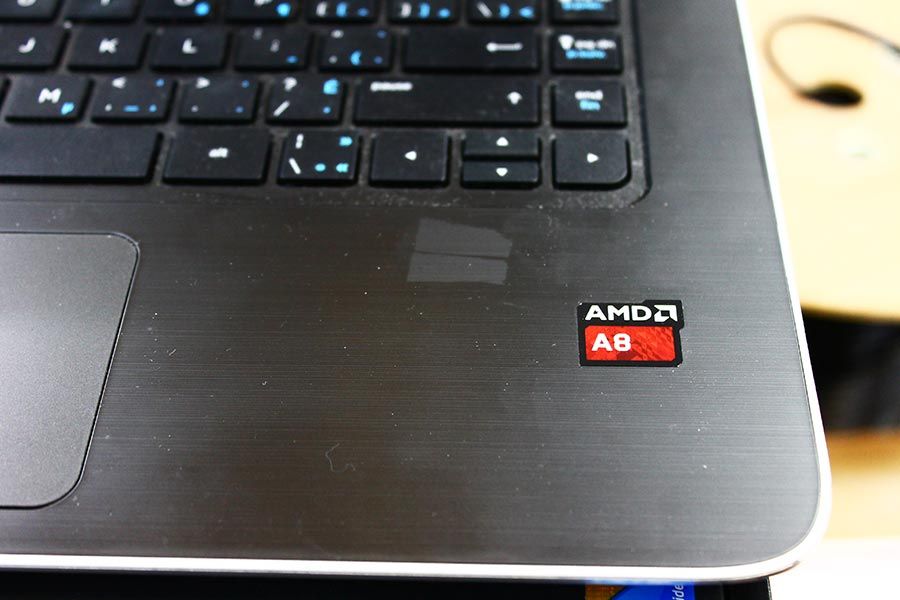 Here is the 14″ HP v024ca laptop. It's got AMD A8 processor.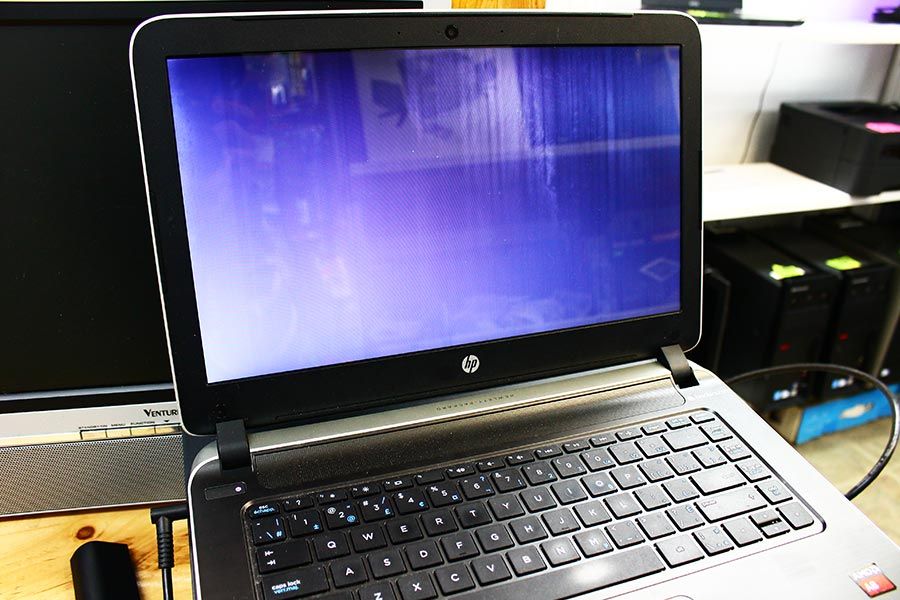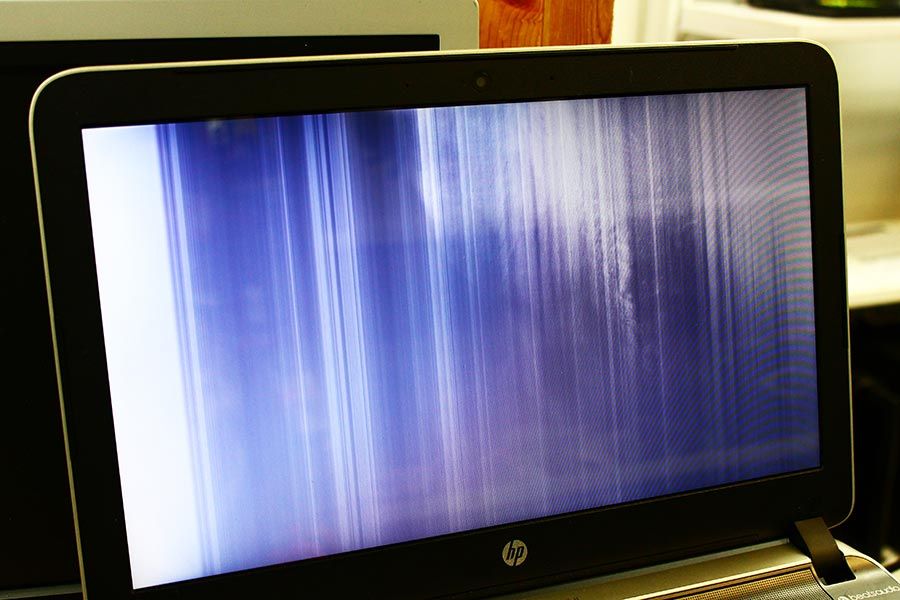 This is what happens when we turn on this 14″ HP laptop… It sounds like it's working, but the screen remains like the picture above all the time.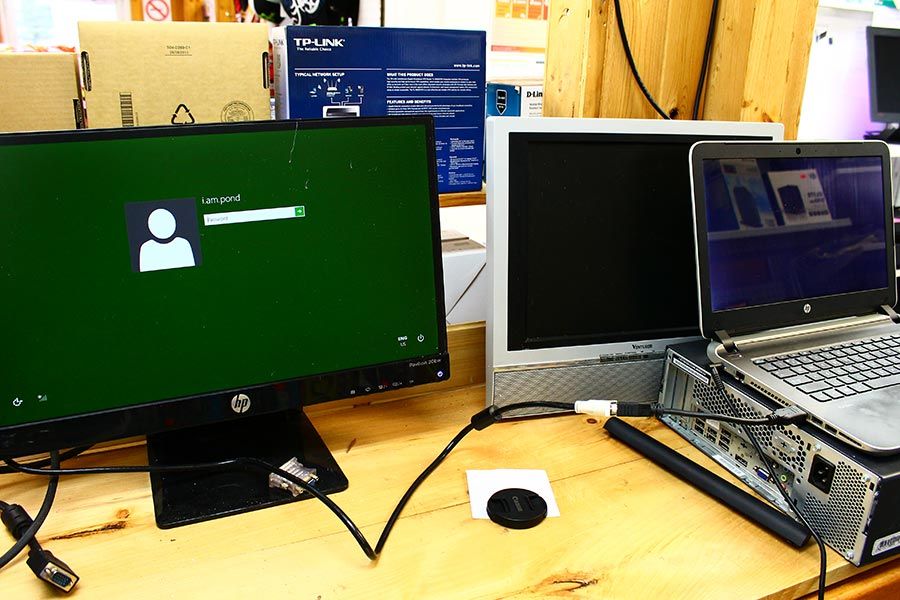 Before we disassemble this HP laptop, we did connect an external monitor to the laptop, and it works fine! It means the problem is not the video chip. It will be the screen or the connection between screen and motherboard.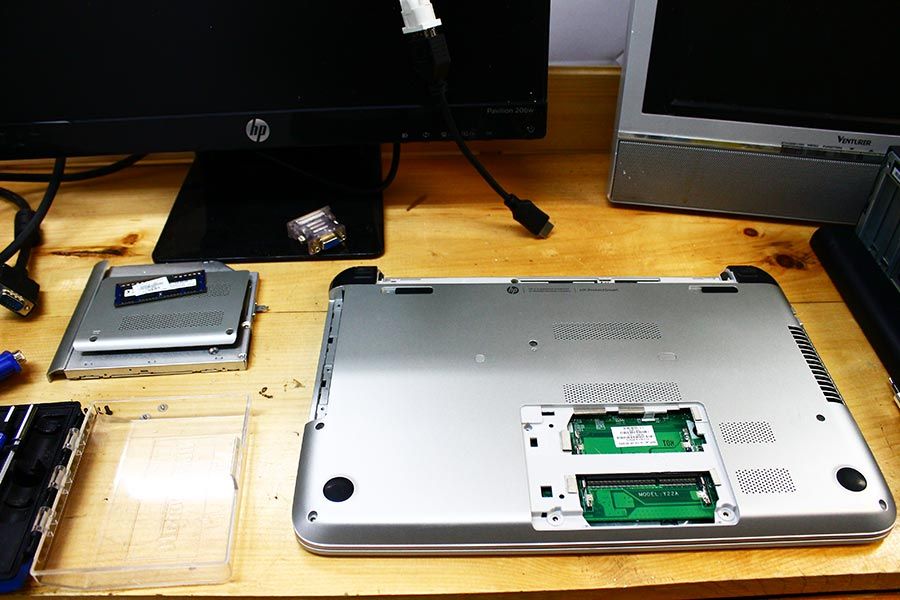 Disassembly started. 🙂 🙂 🙂 To disassemble, we must unscrew all the bolts underneath the laptop.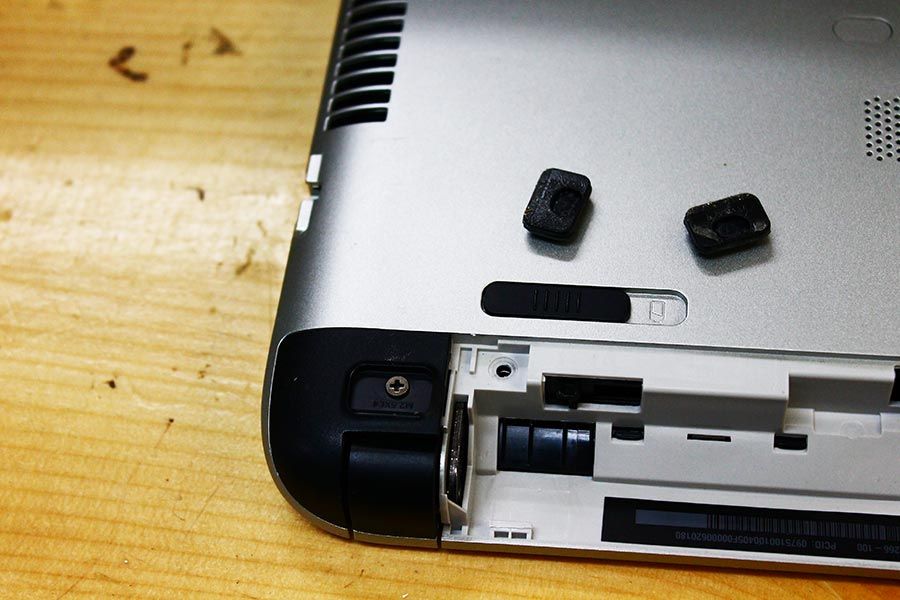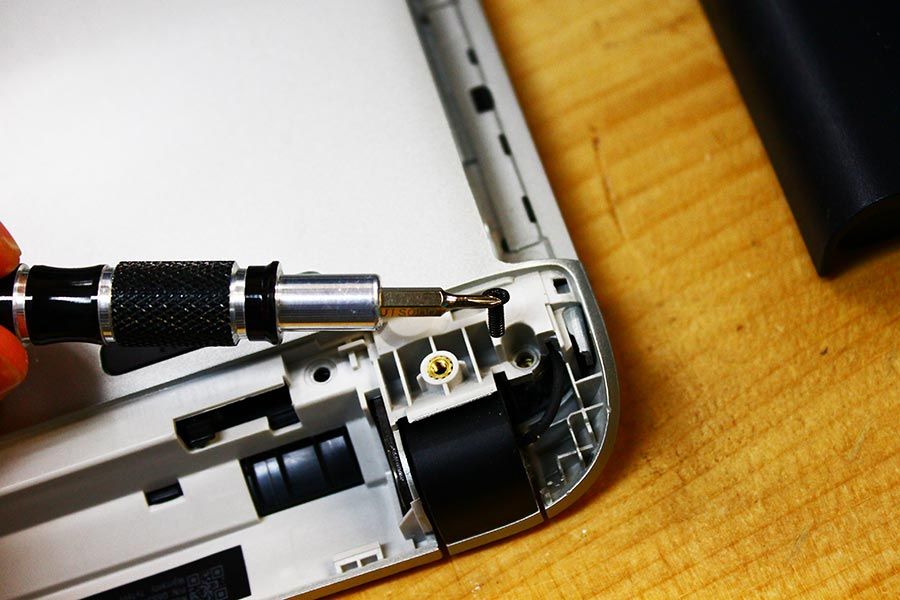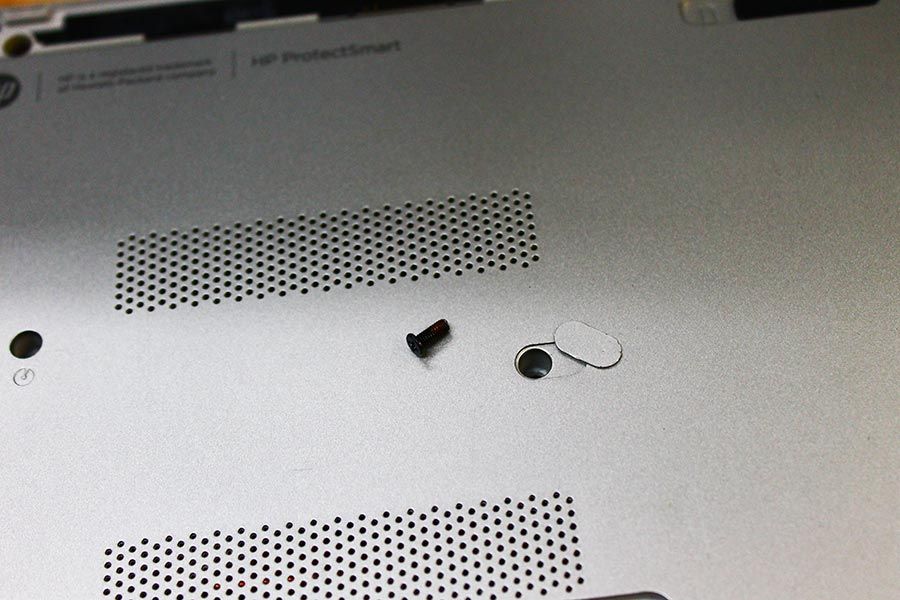 We have found many hidden screws. So, be careful. If you try to disassemble without removing all screws, you may break the laptop.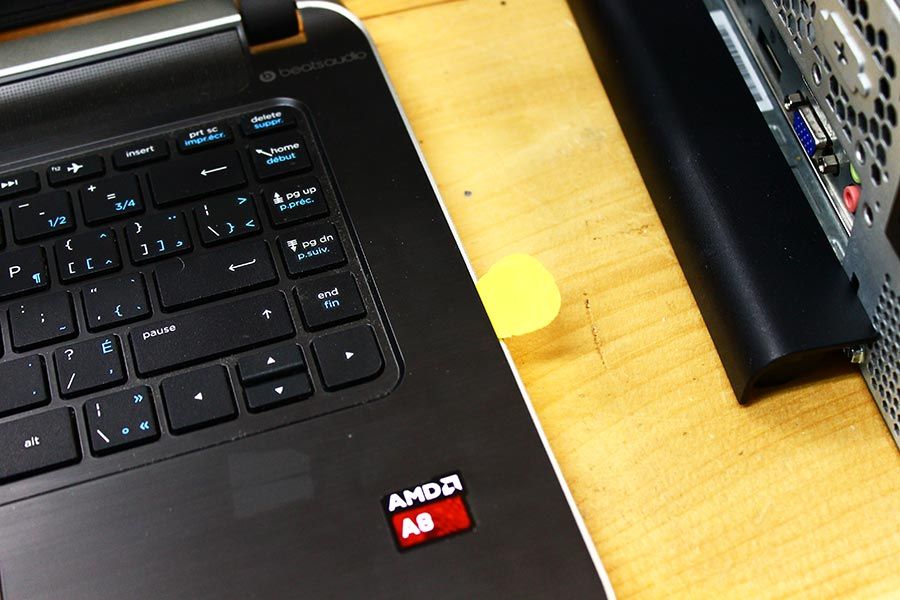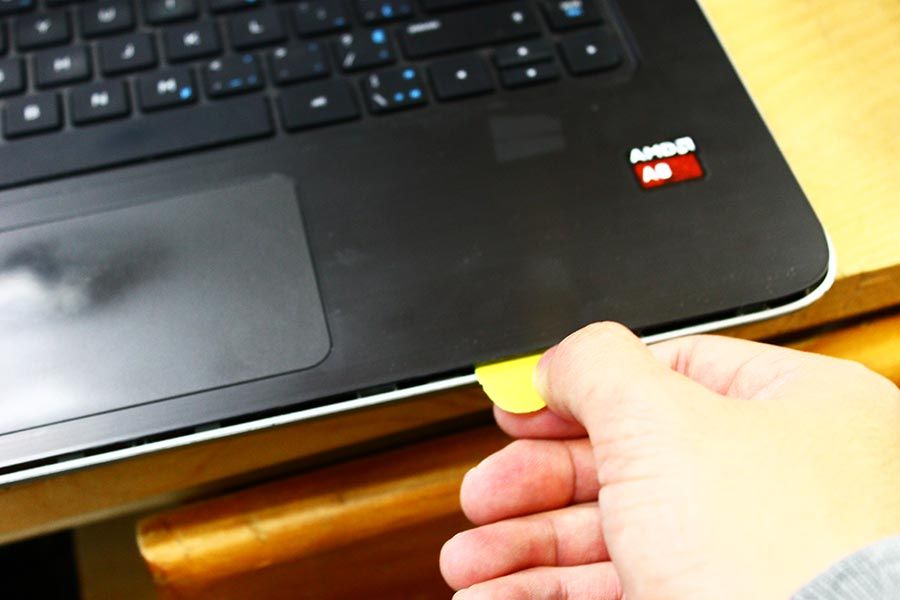 a guitar pick is always the best tool when it comes to disassembly of electronics.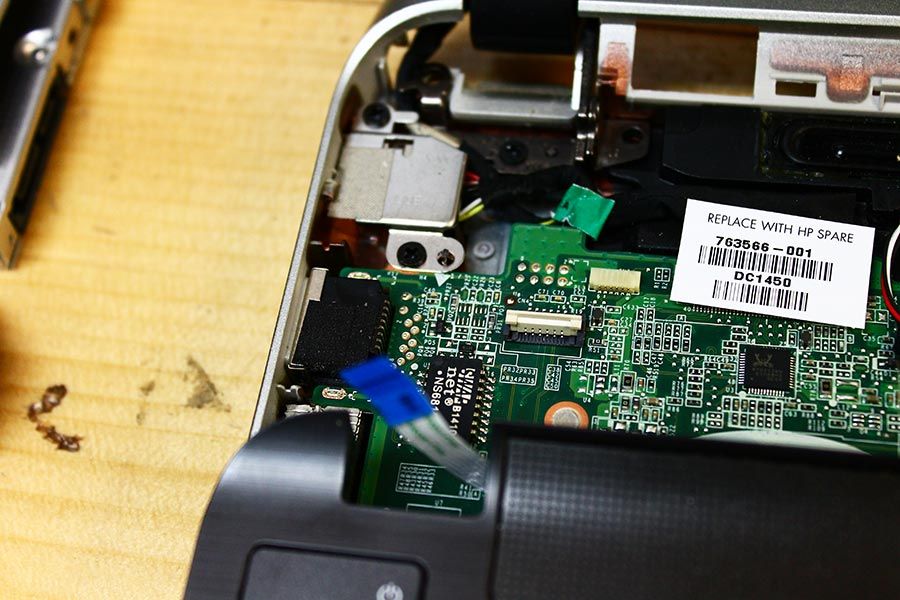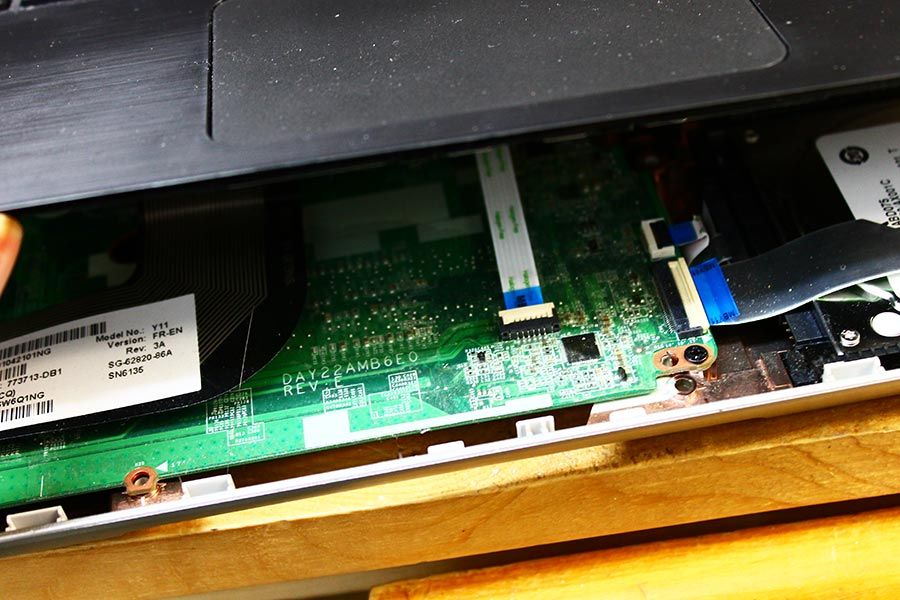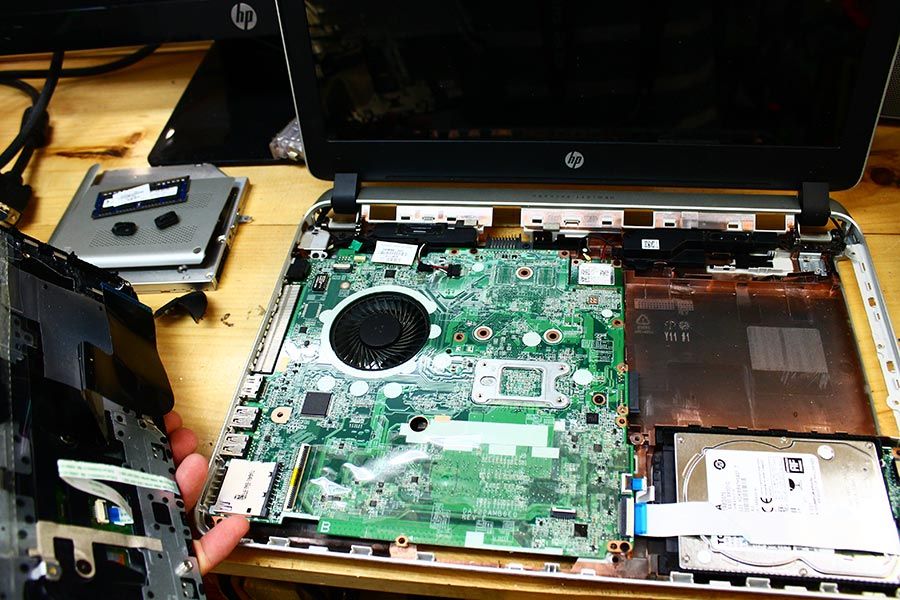 The keyboard has been removed from the main body.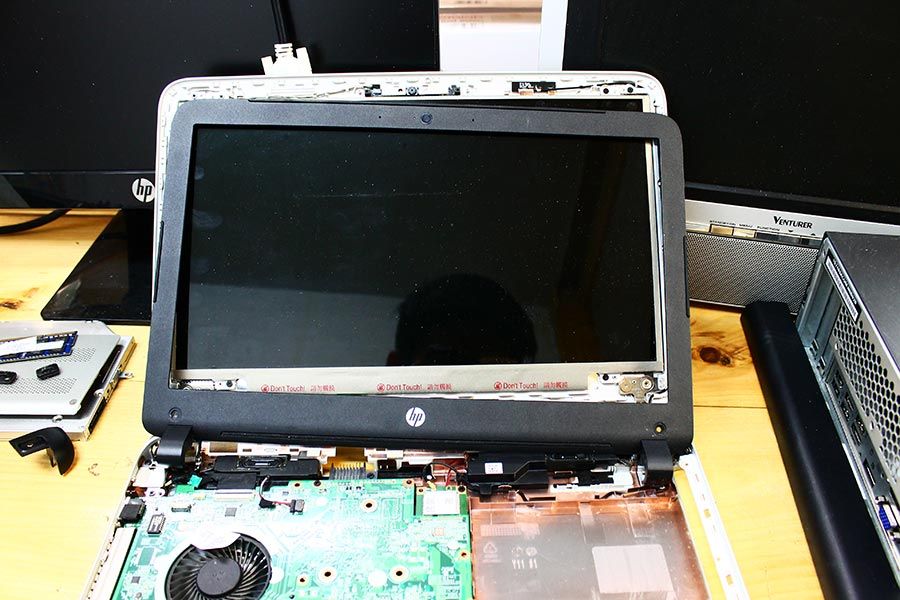 Screen frame has been removed. We have examined the connection between the screen and the motherboard, and we couldn't find anything wrong by looking.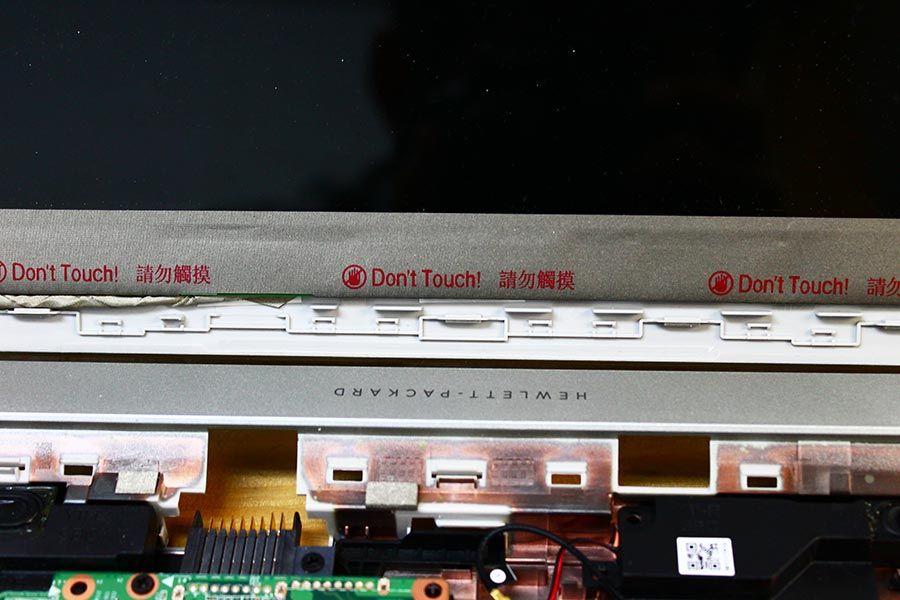 It looks like the point where it says "Don't Touch!" has the circuits and connector to the LCD screen. Let's try to touch, and see what happens.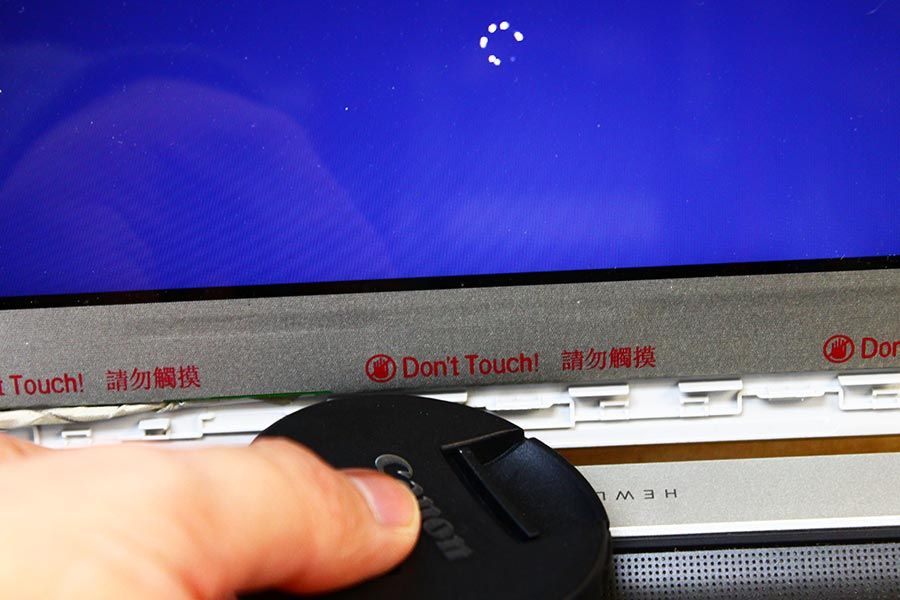 We found it! When we put a light force to that point, the screen turned on nicely.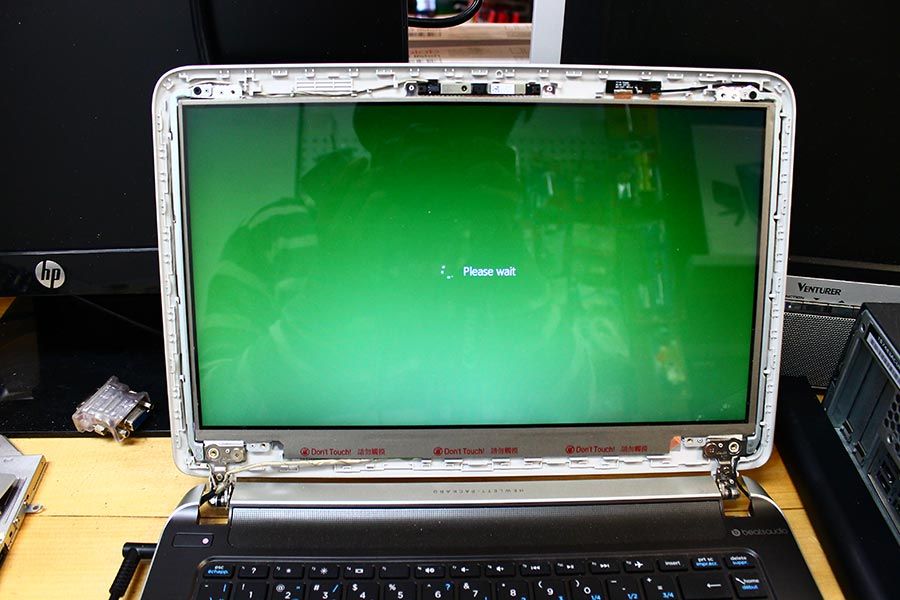 Okay. It seems working. Let's put the frame back.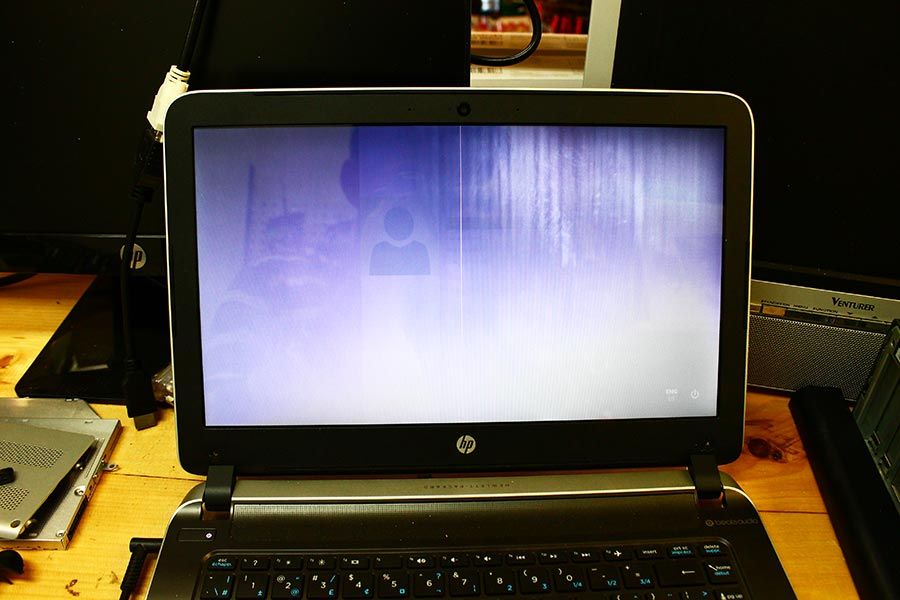 Okay… Once we put the frame back, the screen stopped working again.. We did disassemble the screen, and we have confirmed that the ribbon cable between the screen and back circuit panel have damage. We were not able to replace the ribbon cable only. (Sorry. No picture) We decided to replace the whole screen.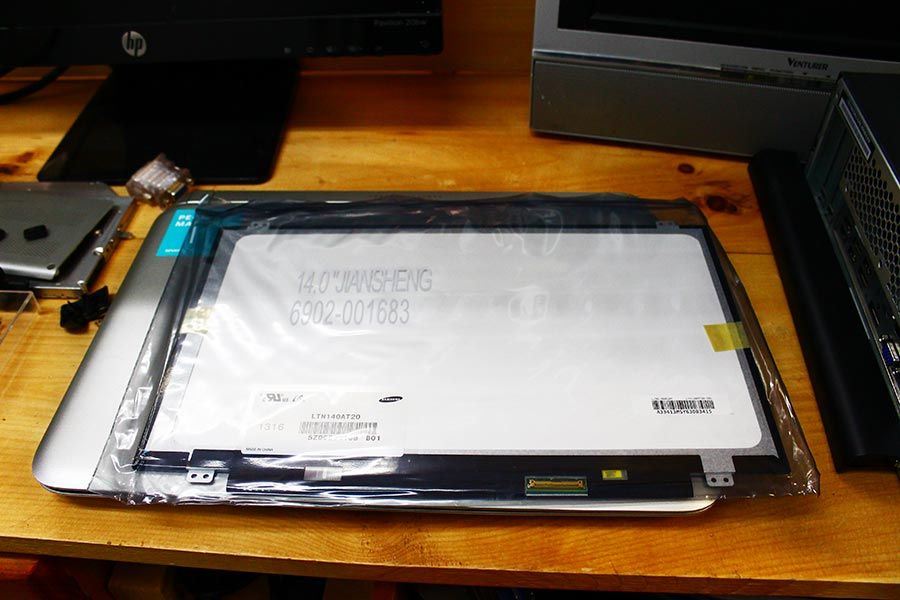 After few days, The Samsung new LED LCD screen shipped to us. Let's install it!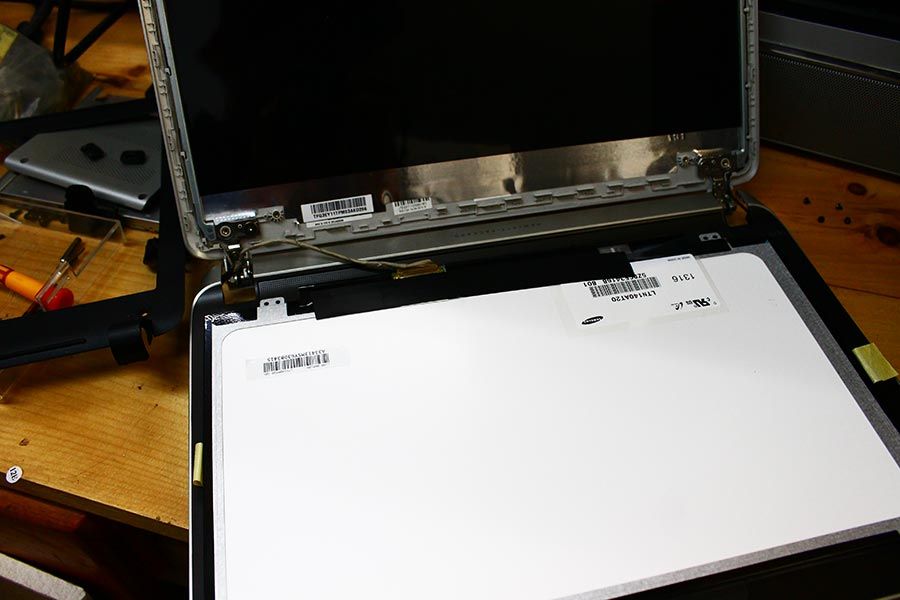 Installation is in progress 😀 😀 😀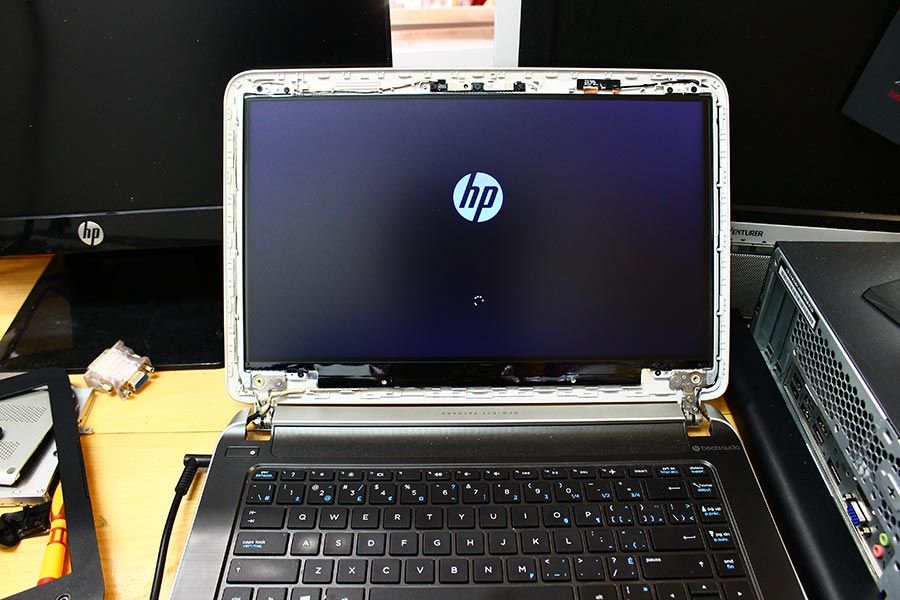 Yes! It works like a charm!! It's sharp and bright. 😀 😀 😀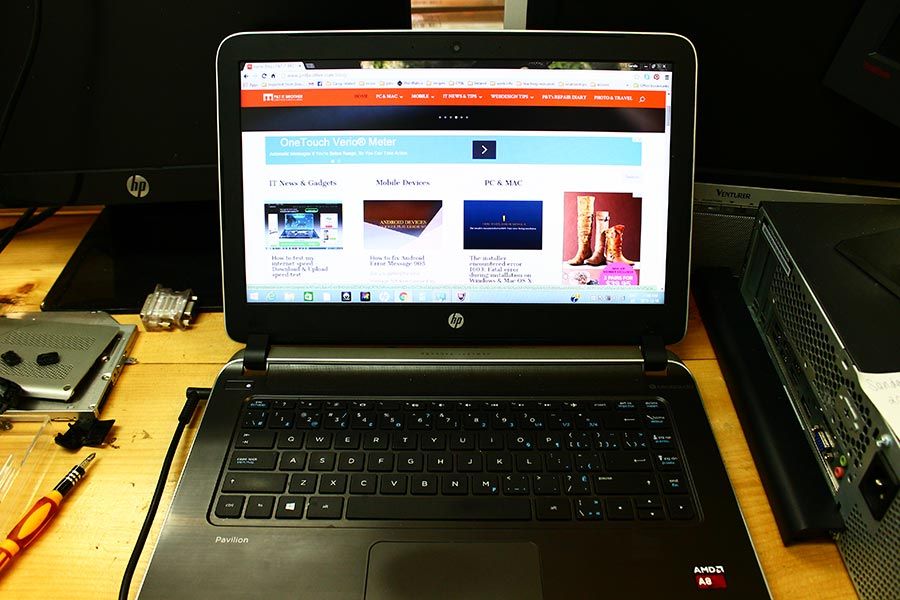 Works perfect! The screen replacement of HP 14 v024ca has finished.
Thank you for reading!