When you turn on your computer (laptop or desktop) with Windows 10, 8.1, 8 operating system, do you see Fix :\bcd 0xc0000098 error message? If you do, you came to the right place!
Hello all the reader in the world! Thanks for visiting P&T blog. We always enjoy to upload solutions for Windows and Mac issues (even iOS and Android..) Today's issue is regarding a startup error message of Windows. This error can occur on many different Windows like Windows 10, Windows 8.1, Windows 8, Windows 7, Windows Vista, and even on Windows XP. For us, we noticed this problem yesterday. We did received a Toshiba laptop from a customer. He said that all of a sudden, his laptop won't boot. We did power up the laptop, and as soon as we turned it on, we saw the message: Your PC/Device needs to be repaired. The boot Configuration Data file doesn't contain valid information for an operating system. File: \BCD Error code: 0xc0000098 You'll need to use recovery tools. If you don't have any installation media (like a disc or USB device), contact your PC administrator or PC/Device manufacturer error message in a blue screen. Today, we did fix the issue, and we are going to share how we did fix that problem! 😀 😀 Yes! Let's go ahead and fix it quickly!
Here is How to fix File: \BCD Error code: 0xc0000098
This error code and message are telling you that you have problems with your OS boot records. It happens on all of Windows OS. No matter what Windows you have. This could caused by software issues & hardware issues of your hard drive. If you can find out if your hard drive is performing okay first, you can try this method, but if your hard drive has physical damages, you should consider to replace the existing hard drive first. Let's try to fix and create new boot records! This will make your computer working again.
You need to open Windows CMD (Command Prompt) in order for you to do this, you need Windows installation disc. You don't have one? Don't worry you can download Windows 10, Windows 8.1 and Windows 8 iso image directly from Microsoft, and you can create an installation disc (DVD or USB). Here is how to do: https://www.pntbrother.com/how-to-download-windows-10-8-iso-from-microsoft-for-free/
Already have a Windows installation disc? Boot from the disc, click "Troubleshoot" and open "Command Promp". Type the following command:
c: (if your main drive letter is e then you need to type e: if it is d, then it is d:)
bootrec /fixMBR
bootrec /fixboot
bootrec /rebuildBCD
Make sure that all of your commands are successfully completed.
Exit from Command Prompt, and restart your computer.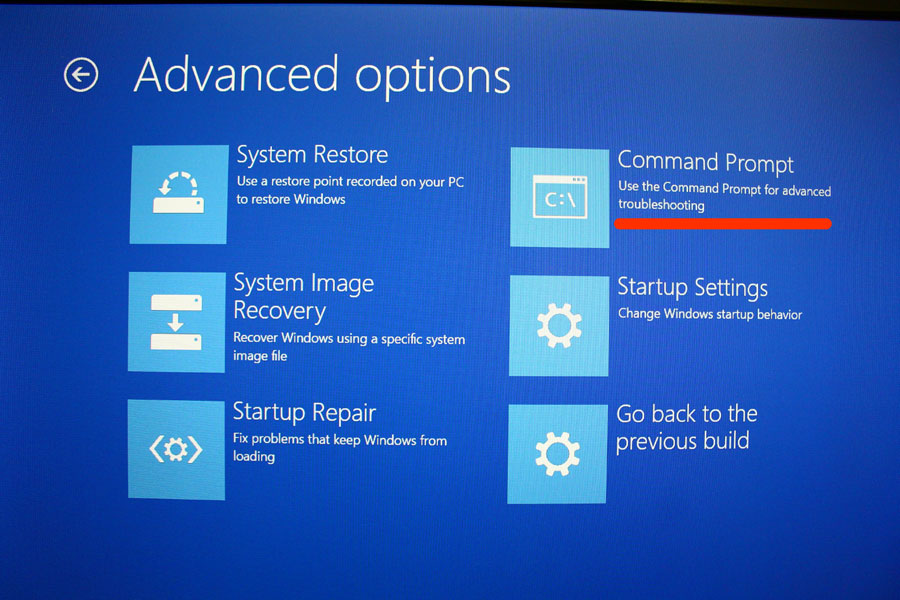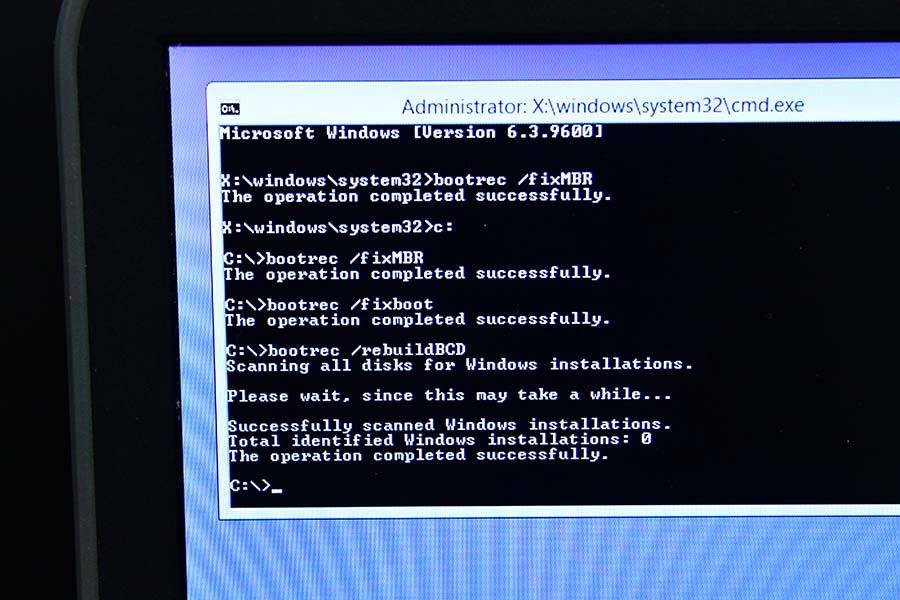 We hope all of you are free from the problem! 😀 😀 😀 If you have any problems related with this issue, leave a comment. Let's fix it together! Have a nice day! Don't forget to follow us!