System inspection for Dell desktop – September 22, 2015
Good Morning, yesterday, a customer brought in a Dell desktop computer for full system inspection. Our inspection service includes: virus, malware, spyware removal, pc optimization, dust cleaning, and hardware & software check. The customer also asked to change Internet Explorer's home page. (the customer explained that the homepage was Google but it changed to ask page all of a sudden) Let's get started.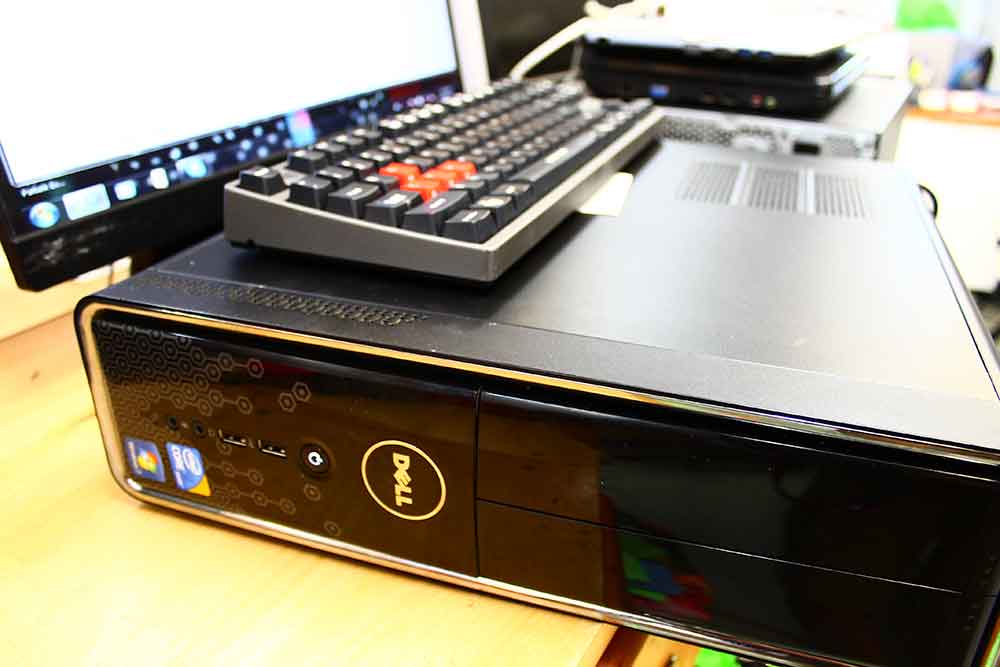 This is the Dell desktop computer. It looks like a new computer, but let's see if it runs well.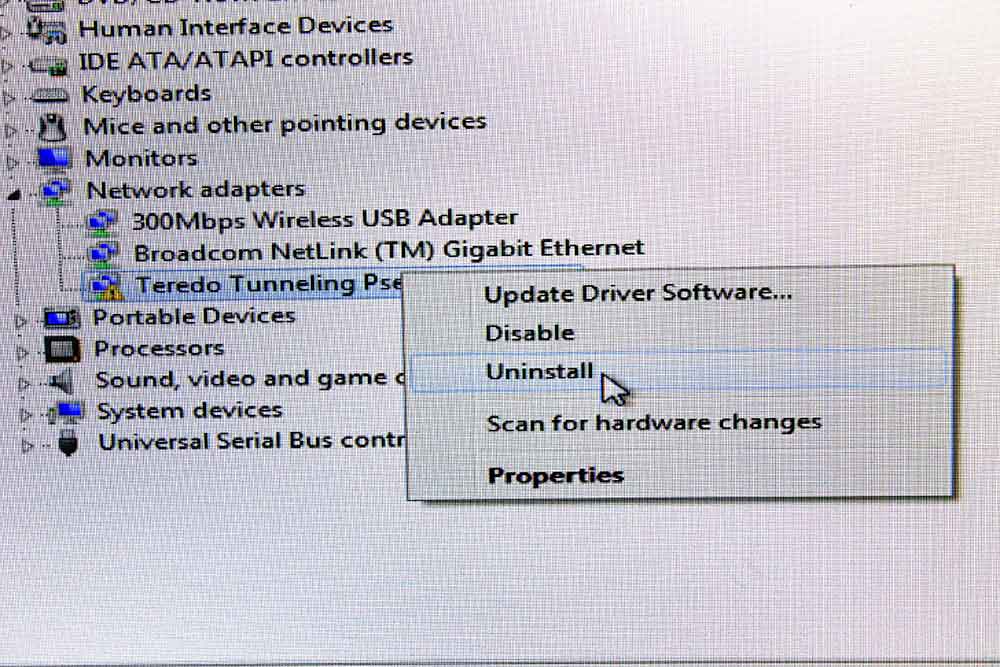 First job is to remove all unnecessary programs. Here we found something. Let's remove it.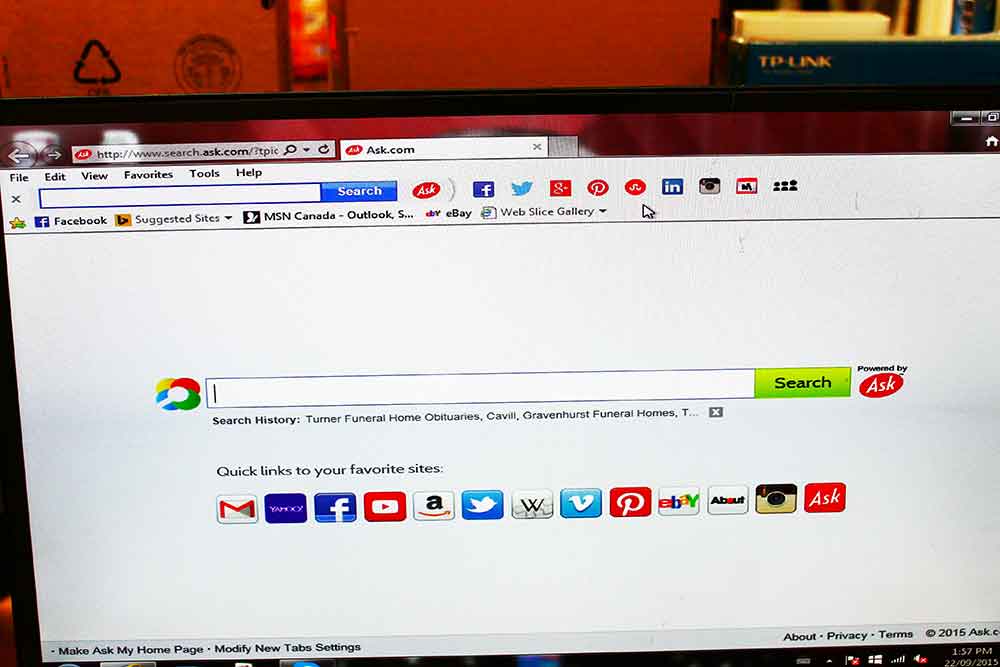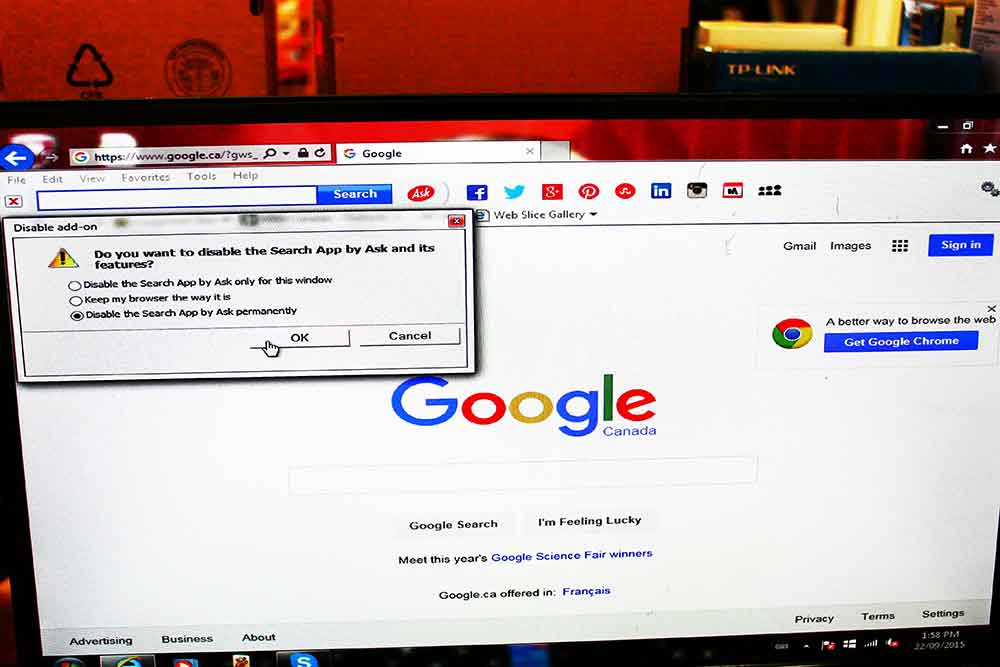 The default homepage is set to Ask.com website. Let's change it to Google.ca, and let's disable the Ask toolbar.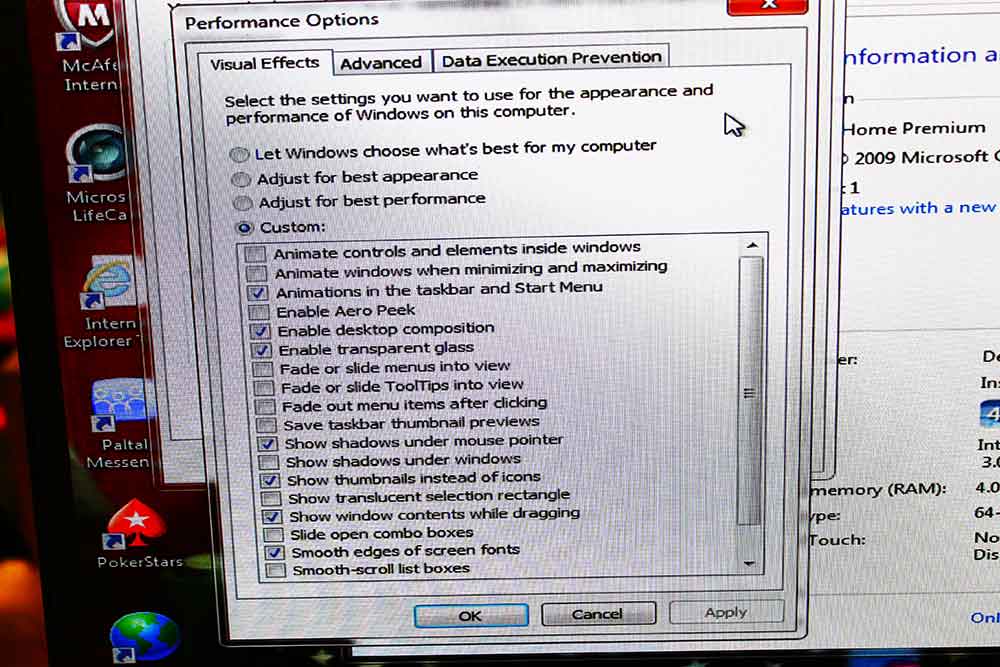 Performing PC Optimization service. By turning off Windows features, Windows will perform faster. If you would like to know how to make Windows faster, read this blog post: https://www.pntbrother.com/windows-10-8-7-optimization-make-windows-10-8-7-faster/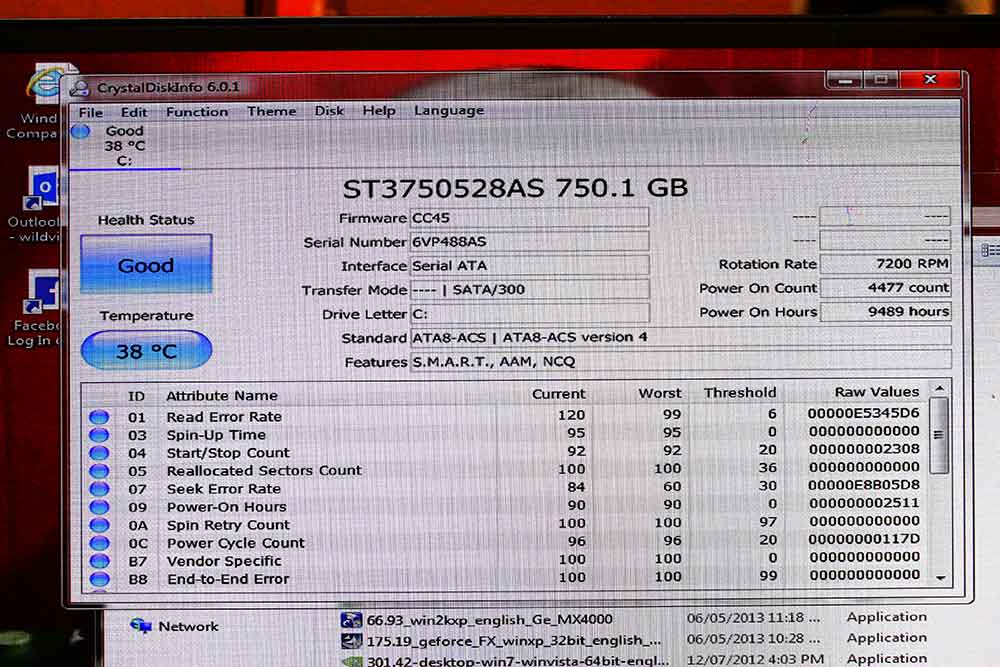 Hard drive condition and temperature looks good. It has 9489 hours of running time. It is not new but not old either.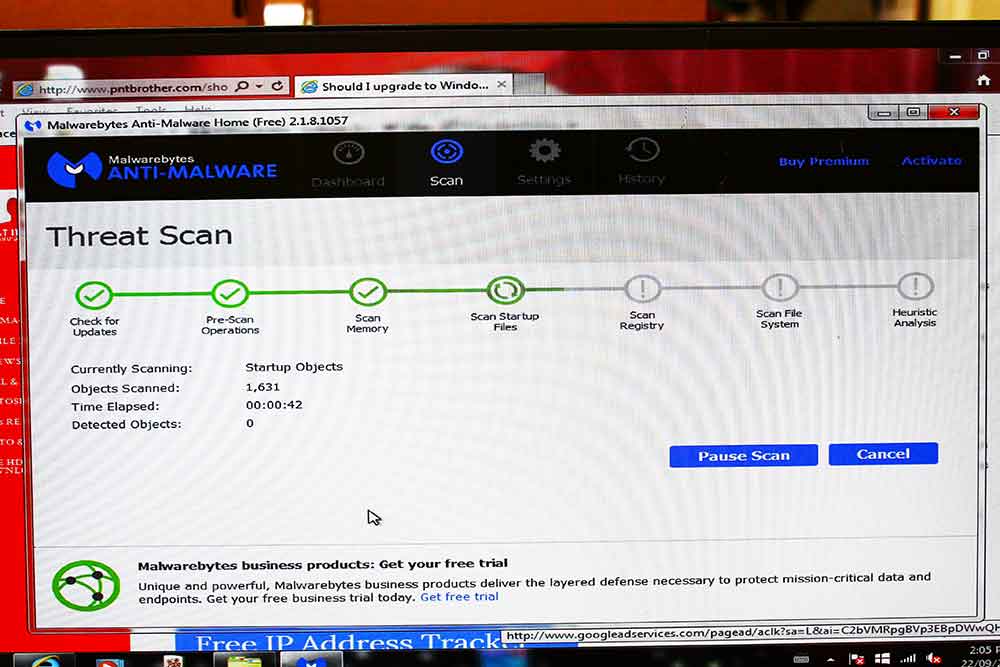 After checking desktop components, we started malware scan to see if there is any malware that slow down this computer.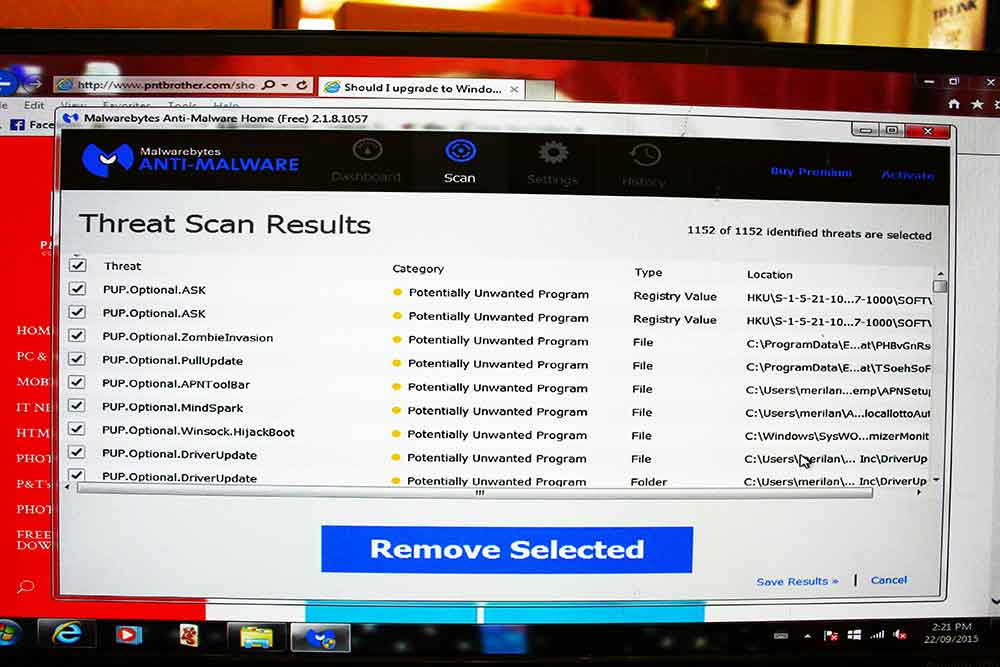 1152 items found. They are not virus or malware, but these will slow down the computer performance. We decided to remove them all.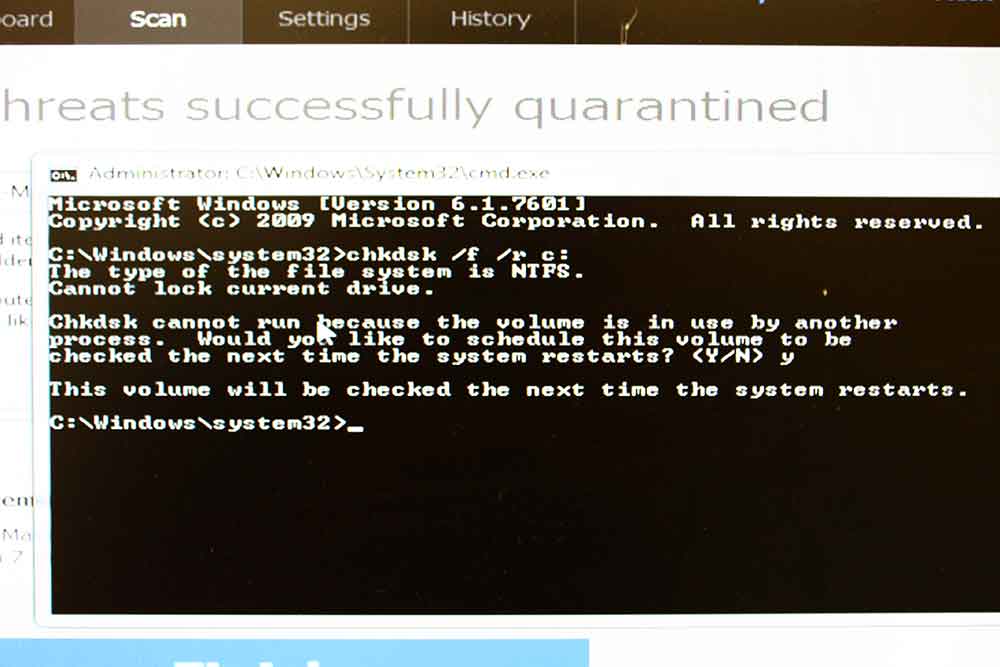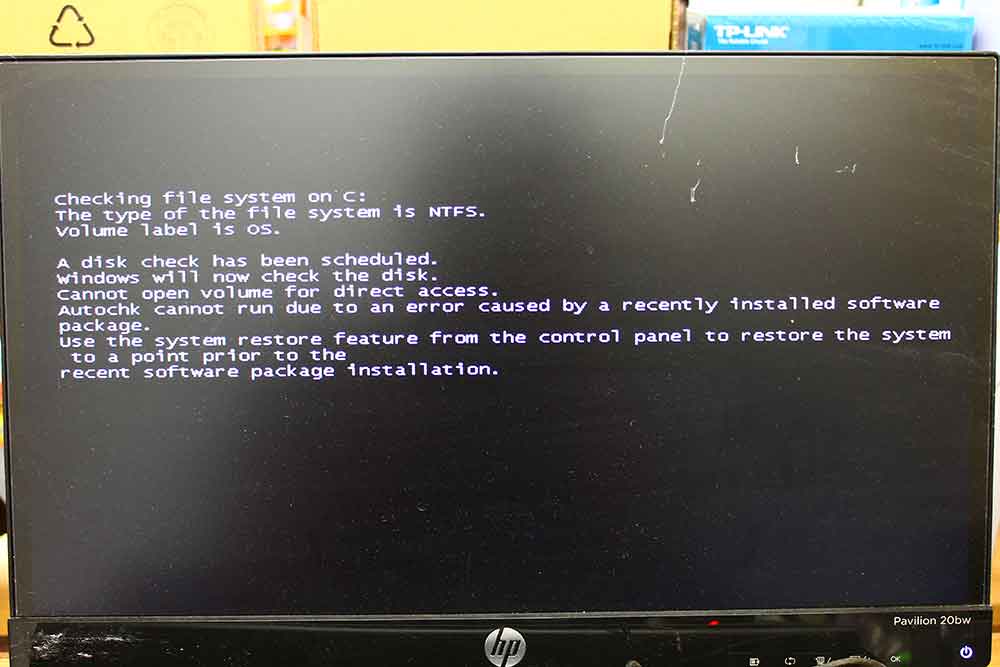 Let's perform a disk check to see if there are any errors to correct using chkdsk utility. This utility scans your hard drive and it attempts to fix any errors.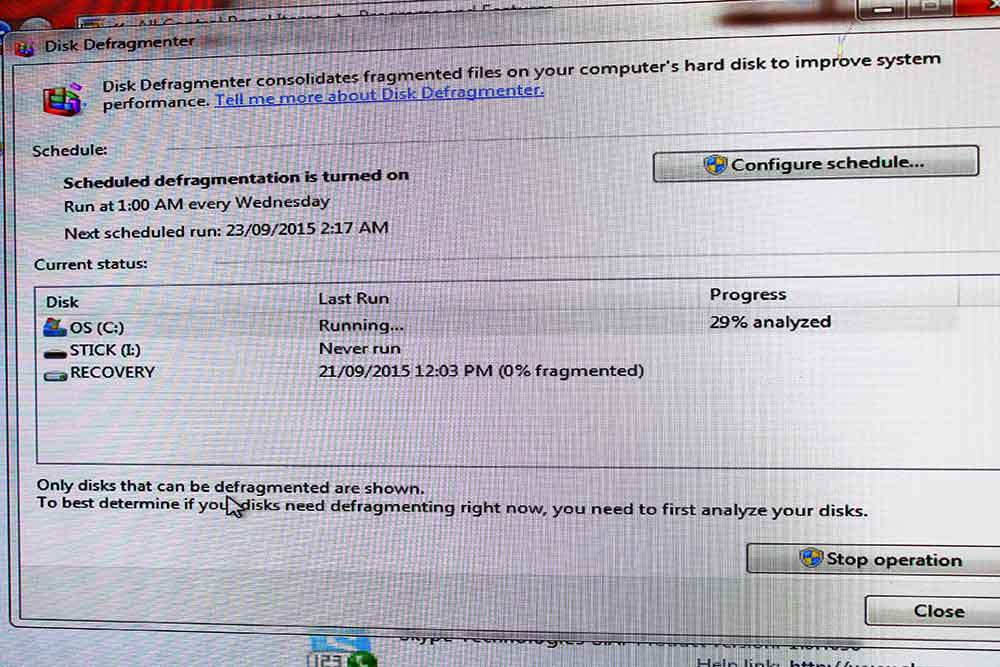 Time to do Defragment the hard disk. It will take few hours. We are almost done.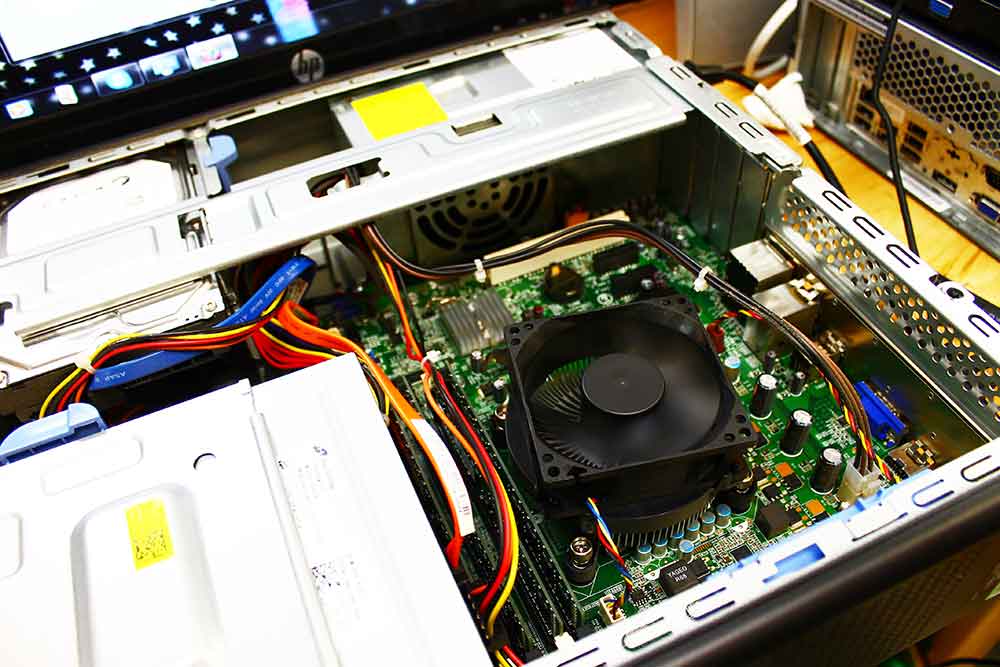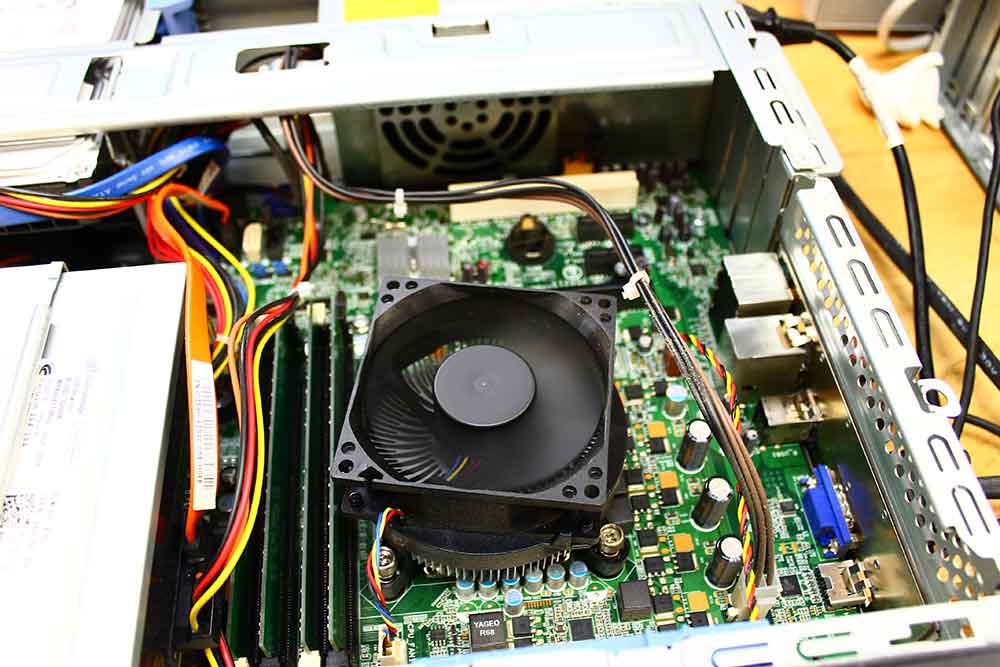 Time to clean up dusts inside of the Dell desktop. Well.. It is very clean inside. 🙂 🙂 🙂 No need of cleaning dusts.
The computer became lot faster after the PC Optimization and malware removal. 😀
Thank you for reading and Have a nice day !