Does your iPhone has issues with the battery life? Is battery draining too fast after updating to iOS 10? If your iPhone consumes 10~30% of battery power in standby mode or overnight? you should check your iPhone. There is a lot people having the battery drain too fast issue after update to iOS 10. For some devices, it could be the hardware problem, but if it's not, you can try the methods below before you bring your iPhone to the Apple Store.
1. Background App Refresh Off
– If Background App Refresh option is turned on, please turn it off. This option always tries to refresh your iPhone background whenever it needs even in Standby mode. It might be the reason that cause the battery issue. Settings > General > Background App Refresh > Switch Off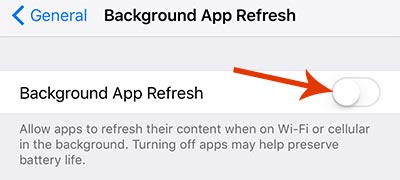 2. Location Service Off
– Navigate to Settings > Privacy > Location Services. Now you can switch off all location services if you don't need them. Or Select the app that is showing Always status, then turn it off. Always status means, the location service of the app is still running even if your iPhone is in the standby mode.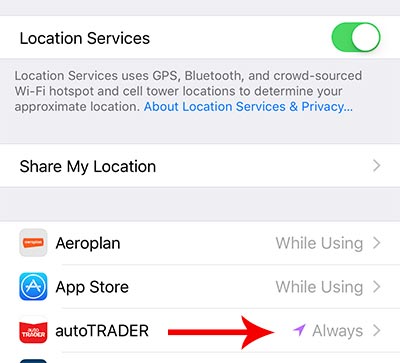 3. Find the App consumes battery life the most
– Please check the app which one consumes the battery life most within 24 hours. Go to Settings > Battery In the picture shown below, youtube app consumed 17% of the total battery life within 24 hours. What do you see in your iPhone? Try to delete that app or re-install that app and check the battery consumption.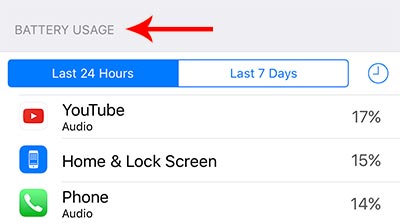 4. Reduce Motion
– Go to Settings > General > Accessibility > Reduce Motion > Switch on Reduce Motion. This option minimizes visual and moving effect on iOS 10. It will help to save the battery consumption.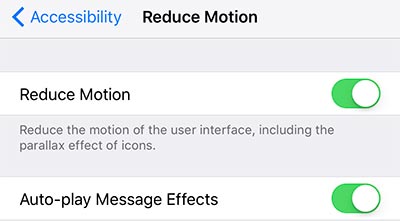 5. Restart
Lastly, we recommend you to restart your iPhone after you tired every methods above. Hope you resolve the battery issue on your iPhone.