How to make Windows 10 and Windows 8 bootable (recovery) USB/DVD
Hello everybody, today, we will be learning how to create recovery disk for Microsoft Windows 10 and Windows 8. Sometimes, when your Windows is corrupted and when you are not able to recover your Windows, you may need Windows bootable disk (DVD or USB). To do this, you will first need Windows 10 or Windows 8 ISO file. Where can you get it ? We know that many people try to download the ISO file from internet spending hours, and also some people get ISO image with their genuine Microsoft disk,  but fortunately, you don't need to waste your precious time today. Because, Microsoft is now providing these ISO files on their website with recovery disk creating tool. It means you can download it directly from Microsoft's official website for free! Exciting news! Wait! before you begin, you will need a USB flash drive for USB type, and you will need a blank DVD for burning ISO image file. That's all. (maybe you need DVD burner too) Are you ready ? Let's get started!
1. Let's download the Windows 10 or Windows 8 ISO file
Here are the webpage links for ISO image and Media Creation Tool. Click the link below to go to the website, then click download button to start downloading the disk creation tool.
For Microsoft Windows 10, please visit this page and download the Media Creation Tool: https://www.microsoft.com/en-ca/software-download/windows10
For Microsoft Windows 8, please visit this page and download the Media Creation Tool: https://www.microsoft.com/en-ca/software-download/windows8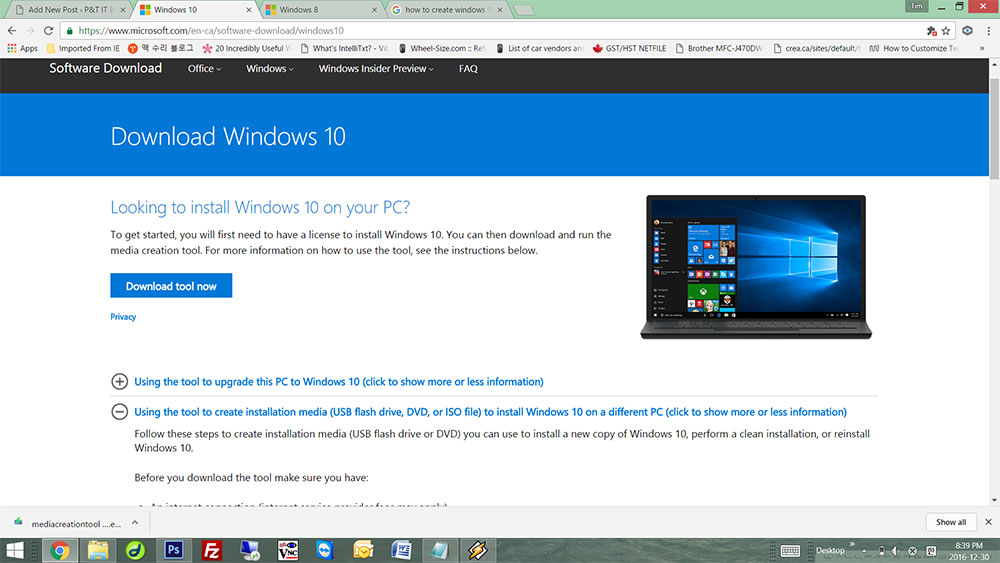 2. Let's burn the Windows 10 & 8 recovery disk using  Media Creation Tool
For Windows 10:
When you are finished downloading the Media Creation Tool from Microsoft website, it's time to start. Find the file and launch the program. You will see something like the picture below. Read the Microsoft Software License Terms and if you agree with it, go ahead and click "Accept" to begin.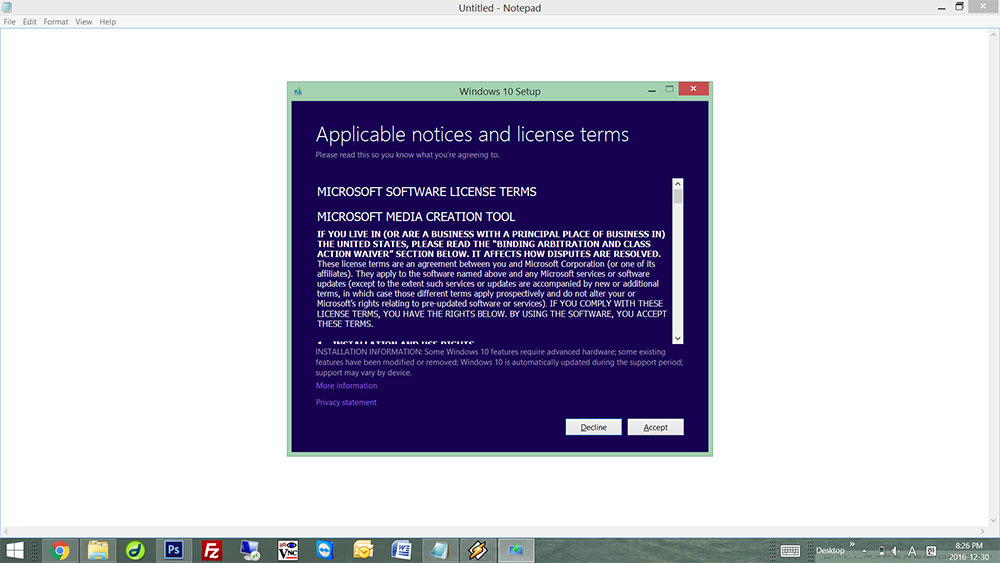 Choose "Create installation media for another PC". We don't want to upgrade this fine machine to Windows 10 😀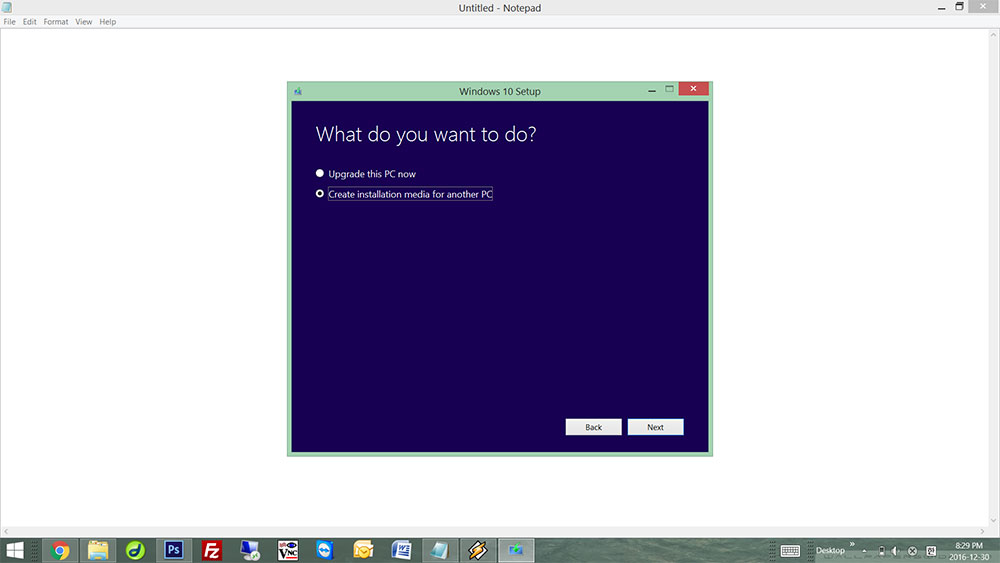 In here, you can choose different types of Windows 10 version. Choose the one that you need. (example. 32 Bit, 64 Bit …) You need to remove the checkbox next to "Use the recommended options for the PC" to choose different version of Windows 10.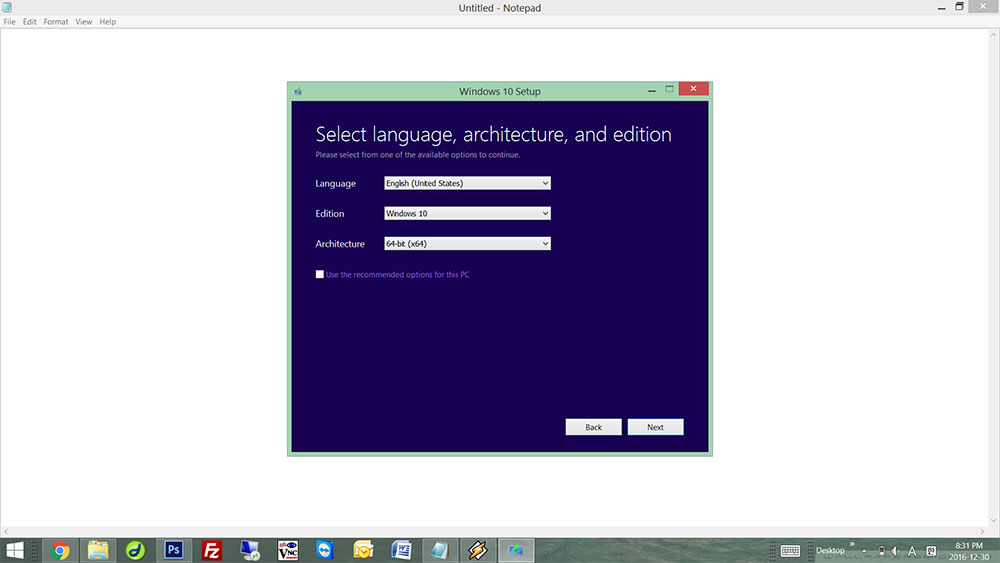 You need to choose what type of media you need. There two different options here. USB option and ISO file option for burning DVD disk. Choose the right one for your need.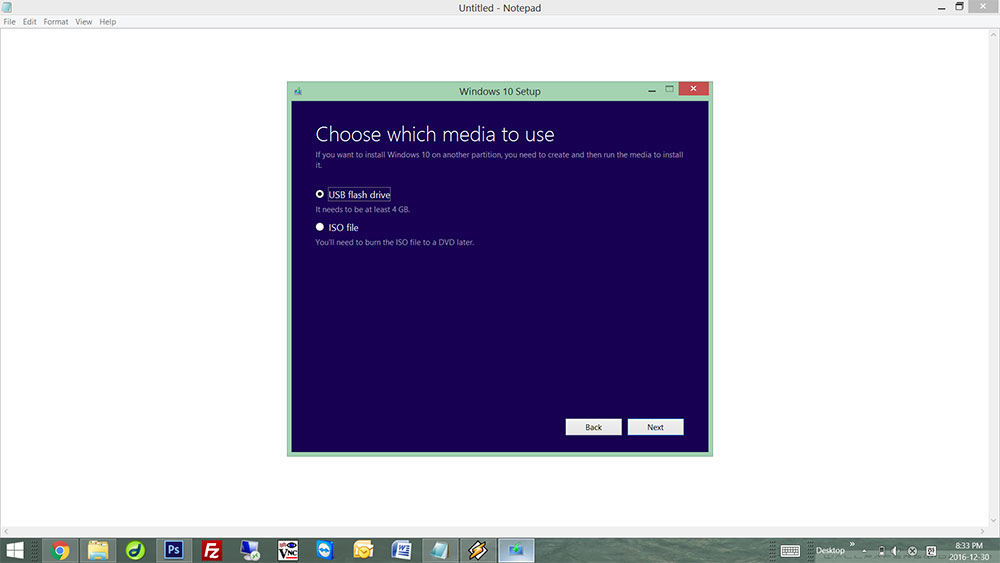 Now, we can download the Windows file from Microsoft. Wait until the file is downloaded. If you choose the ISO file option, after download is finish, it will ask you if you want to run DVD burning tool to burn bootable disk. Say yes to run the burning program, and burn the bootable DVD.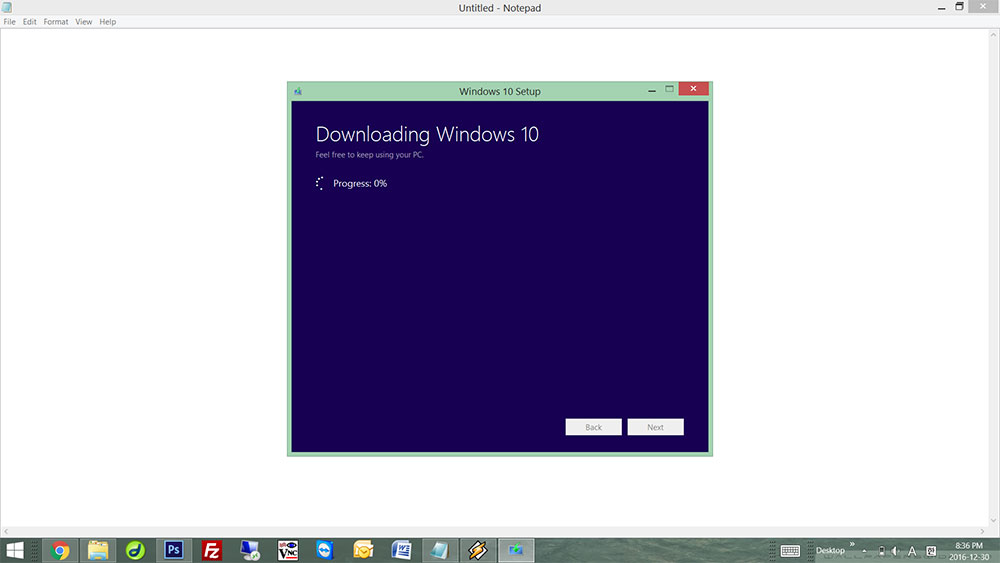 For Windows 8:
As soon as you run the Media Creation Tool for Windows 8, you have to choose the version of Windows 8 you would like to download. Make sure that you are downloading the same version for the computer that you are going to use this recovery disk.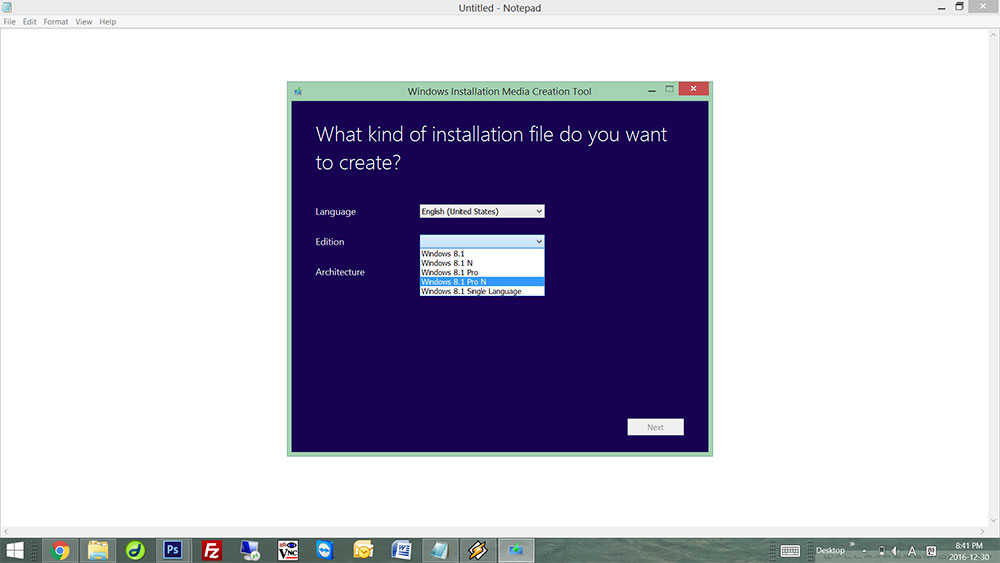 Now, it is time to choose USB or DVD. Choose the right one for your need.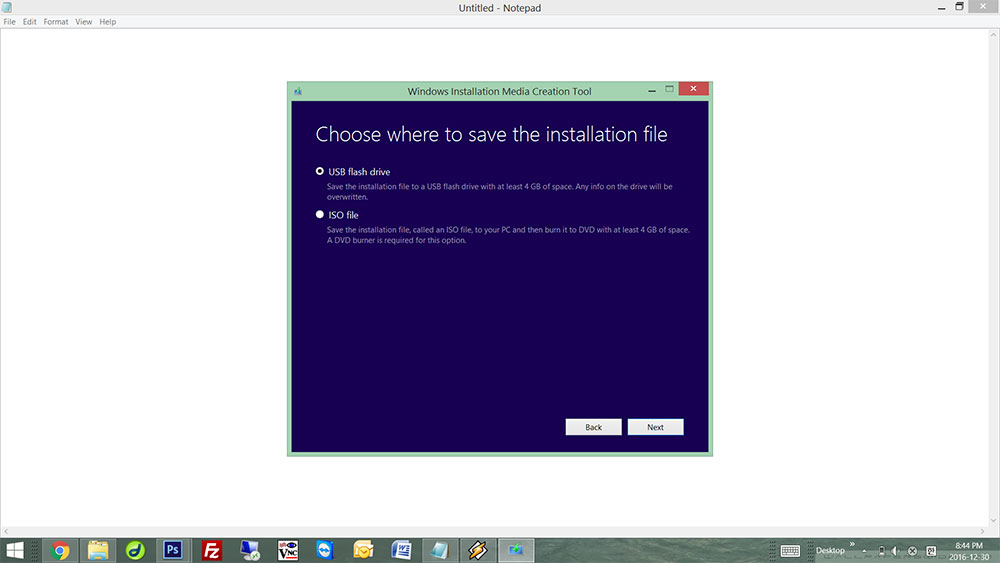 From this point, you may follow the instructions from the Media Creation Tool. YOU ARE DONE! 😀 😀 😀
If you have any troubles or problems, feel free to leave a comment here! Thank you and happy new year !!!