Keyboard Replacement for Dell E4300 laptop – November 20, 2015

Hello everyone ! It has been a long time since we wrote a blog post in PNT REPAIR section. Today, we did replace a keyboard for Dell E4300 laptop model. It is 13″ Dell Latitude model. A customer brought this in after spilling milk on it. Most of the keys are working except few keys. Let's get started. 😀 😀 😀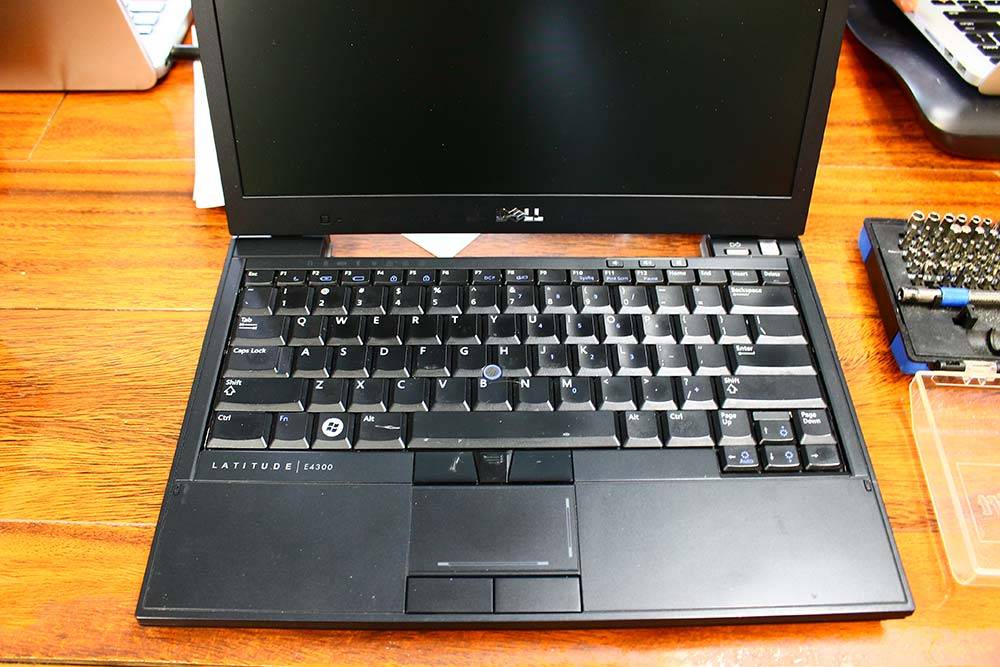 Here is the Dell Latitude E4300 model. Due to the spilled milk on the keyboard, some keys are not working. It is lucky that the laptop still runs fine. 🙂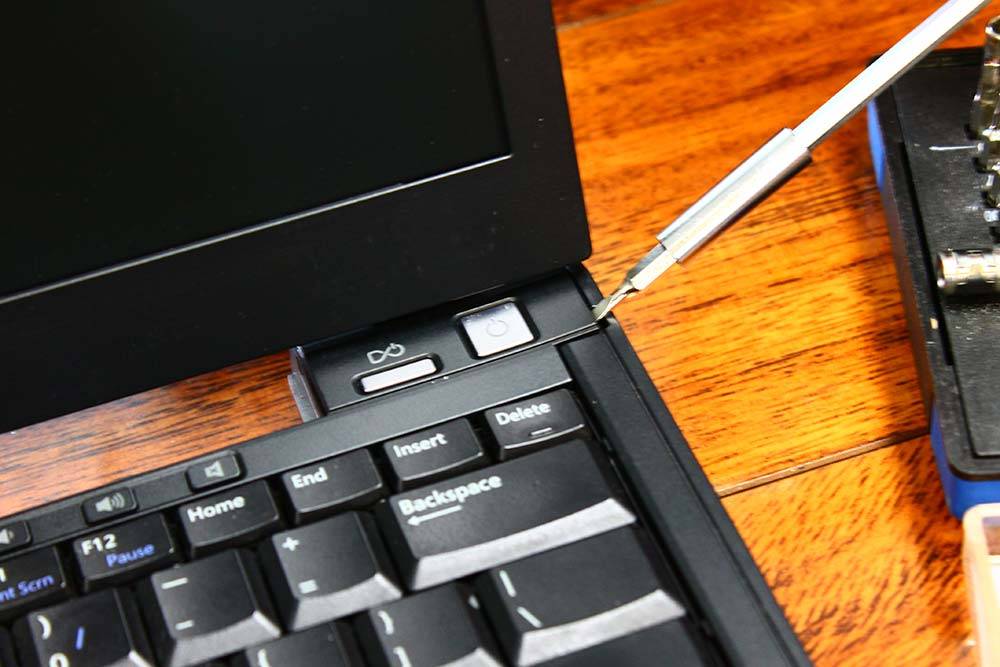 Use a flat head screwdriver to remove the plastic top cover located above the keyboard.
It is very easy to remove the plastic cover. Do not put too much force on it. You may break it. 😀
There are three phillip screws holding the keyboard. Left, middle, and right. Remove those screws.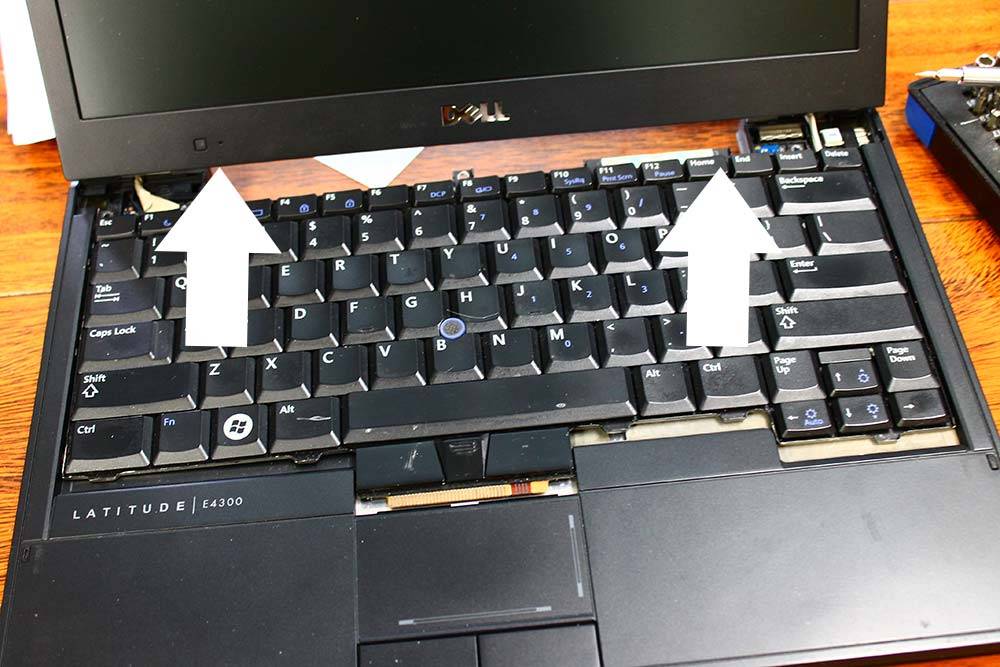 Once you remove the screws, slide the keyboard up to remove like the picture above.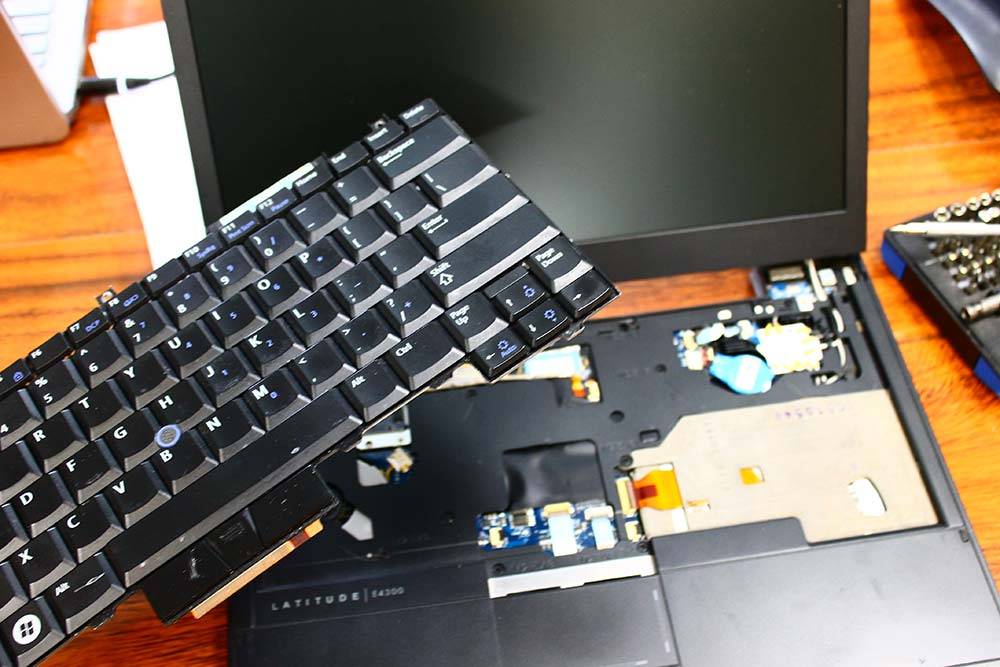 The old keyboard has removed from the laptop.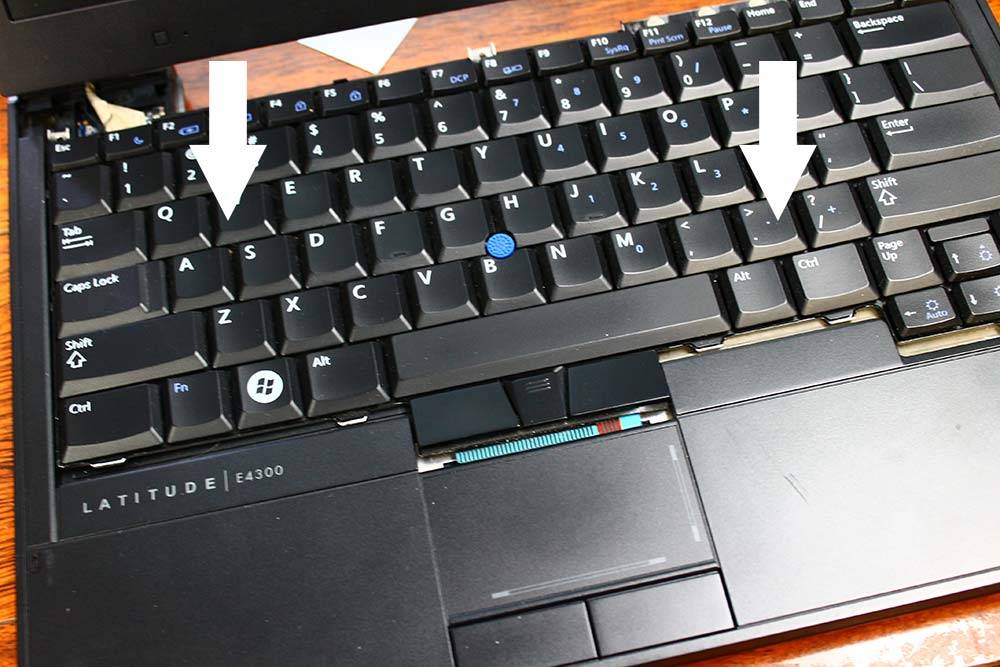 Place a new keyboard, and slide it down to install the keyboard. Please note that the connector for the keyboard is located in the bottom centre.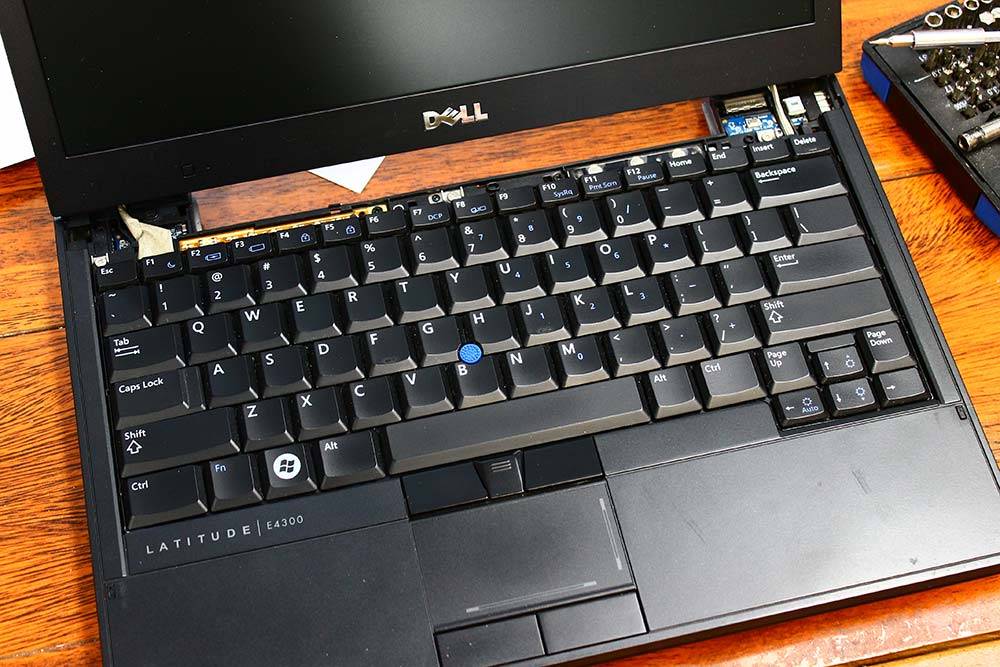 New keyboard installed! 😀 😀 😀 Let's put the plastic cover back to it's place.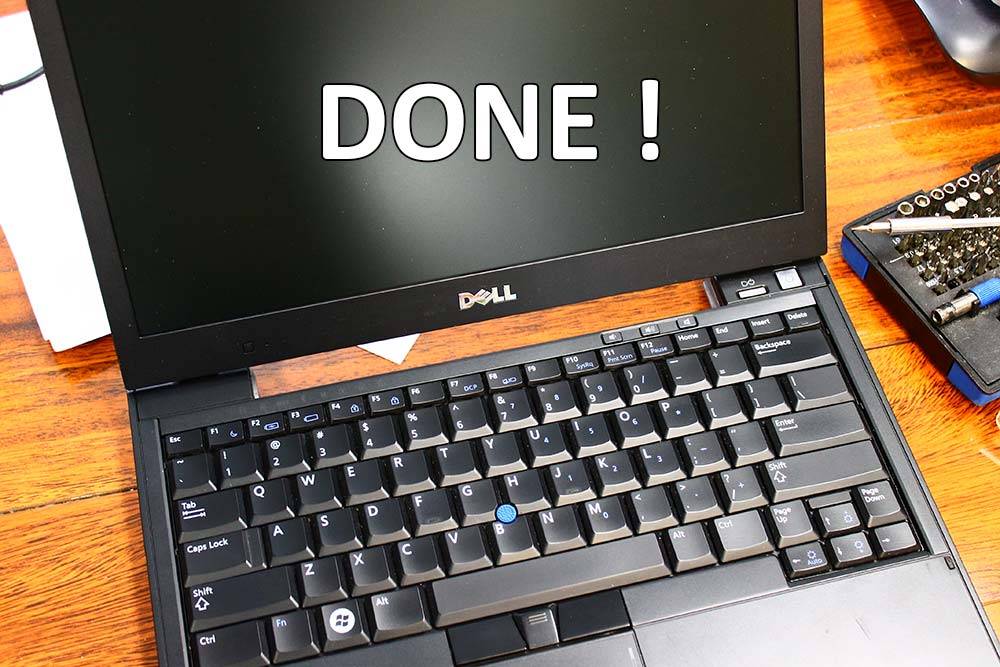 Done ! The new keyboard looks nice and shiny !!
Thank you for reading, if you are having trouble, let us know.