Are you facing "Google Play has stopped working …", "Unfortunately Google Play services has stopped", "Unfortunately google app has stopped" errors when you are trying to run Google Play on your Android based device?? (like Samsung Galaxy, Google Nexus, LG, Sony, and all other Android device) If yes, you came to the right place. Based on our Google web search, on some Android based devices, this Google Play stopped error message pops up randomly or anytime. Not just when you are trying to use Google Play store app. If you do, stop worrying! Here we have few simple things you can try to resolve the issue by yourself. Don't bring it to the computer repair shop yet, or don't throw away your android! We know that this embarrassing issue is happening on many devices which use Google Android as OS (Tablet, Cell, etc), but you can fix it! Let's find out how to fix this Google Play Store application error on yours.
How to fix "Unfortunately Google Play services has stopped" error
– When you see "Google Play has stopped working …" error, you can try these solutions:
(Try one thing at a time, step by step. Don't try everything at once. Try to run Google Play application after finishing each step)
1. Remove Google Play updates
– Go to the menu–>settings–>apps–>all–>google play store–> uninstall updates, then reboot your device.
2. Remove Google Play cache
– Go to the menu–>settings–>apps–>all–>google play store–> remove cache, then try to run your google play again. It is better to do a reboot.
3. Try to delete and re-install Google Play application
– In some cases, delete and re-install resolve this issue. If you can't remove Google Play, skip this step.
4. Try to delete your Google account from your device and add your Google account again
– Go to the menu -> settings -> account, and remove your current google account then add it again here.
5. Check your device time & date, and correct if wrong
– It is rare, but see if your time and date are up to date. If the time and the date are wrong, correct the time & date.
6. Adam's Solution (This solution was provided by our website visitor named "Adam")
– Set your mobile in "fligt mode" just to get rid of all the error messages from Google Play Store.
– Go to your "application manager", then scroll to the right to "all apps". Go to the very bottom and check that there are no deactivated apps/processes there. If so, enable them."
– Deactivate "flight mode". Now it should work again.
7. Update your Android OS (If you have an older Android, update it)
– If your smartphone or tablet has an android system update, do not wait for it, and try to update. This actually worked for us. We had a Google Nexus 5, and we had the same issue, but after upgrading our android OS to Marshmallow, the Google play error has gone. Here is how to perform android OS update.
When you update your android, please plug in your power adapter to void power loss during update.
– Go to "Settings" –> "About phone" or "About device" –> "System update" –> You can update your OS here!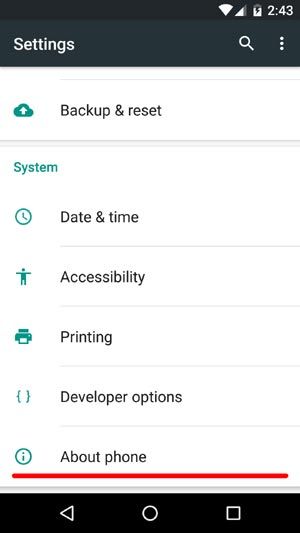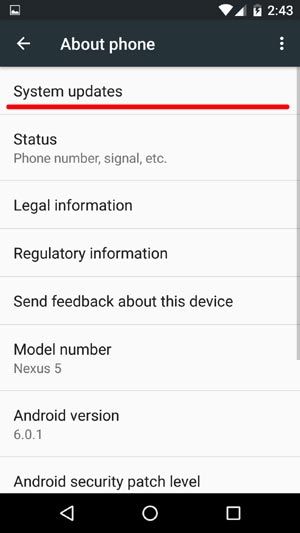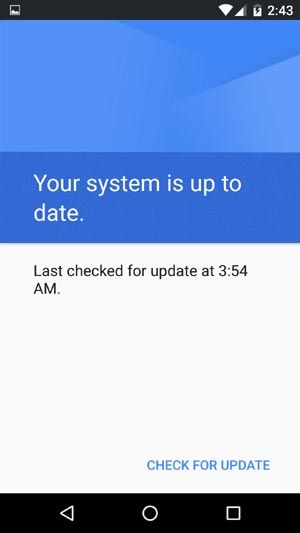 8. Download and install a different version of Google Play app
– Sometimes a different version of google play works instead of one that you have on your machine. so try to find a different version (older or newer version) and try to install.
9. Check that Google Play on your device installed as system app instead of user app ("ROOTING REQUIRE")
– First of all, you need to root your device. So, do this one at your own risk. If your Google Play installed as user app, try to install it as system app. There is a app that helps you to change it easily. "/system/app mover" Try this app (Sorry you have to find the app on your own!) Also, please Google it on how to do rooting.
10. Use a different market application instead of Google Play
– Did you know that there are different android market applications? If none of the provided solutions did not work for you, you can also use a different market app like 1mobile: "http://www.1mobile.com/" or SlideME: "http://slideme.org/" There are so many different android market apps, and it is up to you which one you will use!
11. The Final Solution: Factory reset your device
If you do not like to use other market apps, next solution is factory reset. This is the final solution. Performing factory reset on your android device will remove everything from your device including pictures, music, documents, messages, calling history, and all other data. So, make backup first! For the people who do not know how, here are our blog posts on how to reset android: https://www.pntbrother.com/how-to-hard-reset-google-nexus-6-nexus-5/ or https://www.pntbrother.com/how-to-hard-factory-reset-samsung-galaxy-tab-4-3-2/
NEED TO BACKUP YOUR ANDROID PHONE? – HERE IS HOW TO BACKUP
CLICK HERE: HOW TO BACKUP ANDROID TO PC
We hope you have fixed the Google Play error with us today. We have listed almost every possible solutions here, but when we do find more fixes, we will update here. Thank you for reading this article!